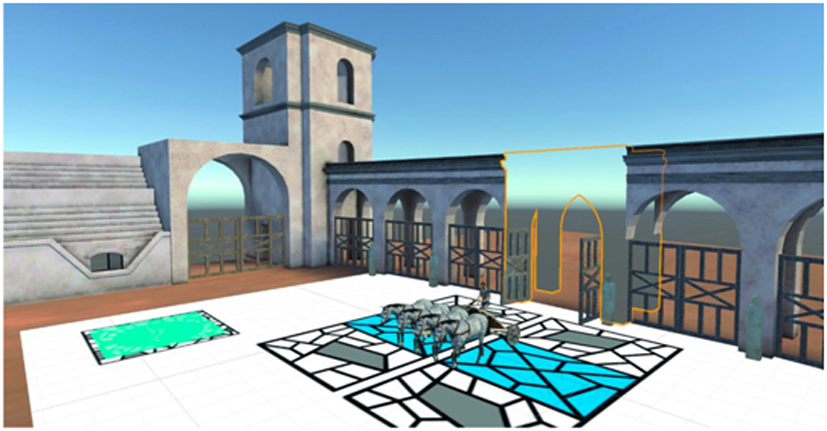 Traditional Museums, virtual Museums. Dissemination role of ICTs.
Abstract
Many cultural spaces, which have been transformed into museums contain very few exhibits. In particular, museums in buildings or second-tier archaeological areas, where most of the finds have been moved to museums of major importance or exhibits that have been removed for different organizational/exhibition needs. In these situations, the use of ICT affords the possibility to incorporate effective communication and dissemination systems. As a result, it involves visitors and scholars within the exhibit using procedures related to edutainment, interactive and immersive experiences, serious games and gamification. As a case study are taken the Museum of the Walls, as a museum in building, and the archaeological area of the Maxentius archaeological complex, as an open-air museum, both located on the Ancient Appia road. In the Museum of the Walls Superintendent's requirements are to enhance and disseminate:
 - the presence of the Museum, located in one of the many well-preserved Roman city gates located in the Aurelian Walls;
- the history of the city gate and of the short section of walls connected to it;
- the history and articulation of the walls of Rome.
In the Maxentius archaeological the main goal is to make understand the history and the function of the two main structures (the circus and a Mausoleum of Romulus), which are visible and open to visitors, ensuring a greater understanding of an area with the size of about 4 hectares, where visitors today can only benefit information from some panels.
Keywords
Information Communication Technologies; Museum of Walls Rome; Villa of Maxentius; Augmented Reality; projection mapping.
Refbacks
There are currently no refbacks.
Copyright (c) 2018 Tommaso Empler
DISEGNARECON
ISSN 1828 5961
Registration at L'Aquila Law Court no 3/15 on 29th June, 2015.
Indexed in SCOPUS. Diamond Open Access. All papers are subjected to double blind peer review system by qualified reviewers.
Journal founded by Roberto Mingucci