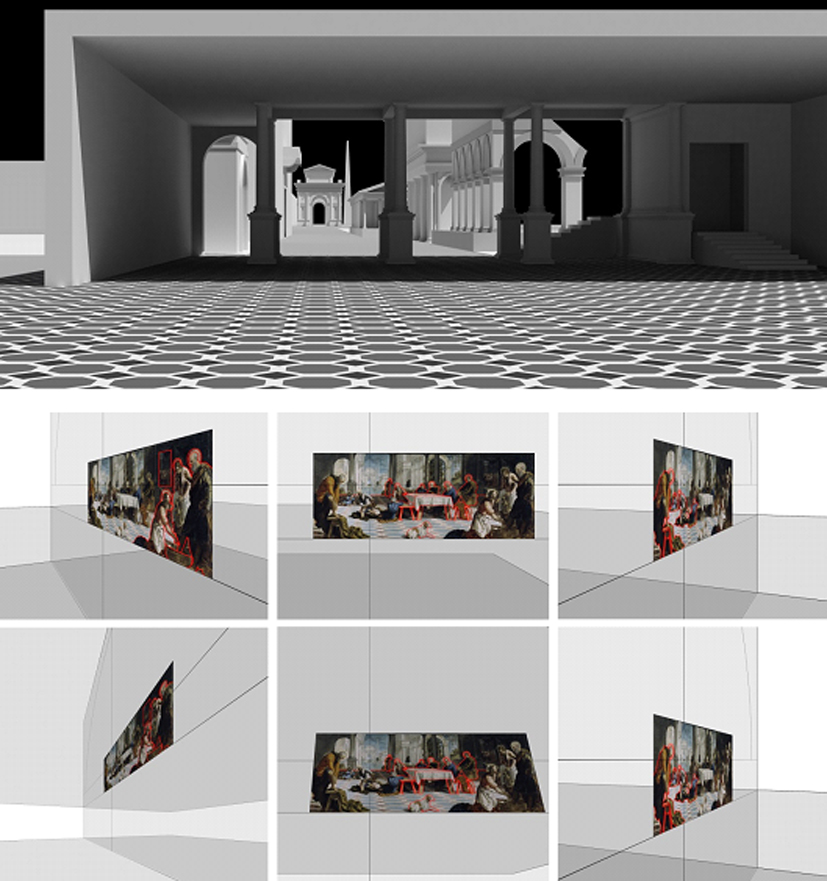 The "ideal" city and the "real" city painted by Tintoretto
Abstract
This essay aims to investigate the role that the representation of urban spaces plays in the paintings of Jacopo Tintoretto and the use of perspective adopted by the painter in their configuration. [1] The study conducted by the team made it possible to systematically examine Tintoretto's work for the first time, with particular focus on his use of space, architecture and perspective. This was also made possible by a research campaign aimed at restoring the perspective of a selection of nine important paintings, using a method never before adopted in such an extensive way for Tintoretto's works. In this essay, in particular, we shall focus on a specific type of space, i.e. the urban space, which the painter adopts in a few of his paintings, but always in a significant manner, especially regarding the role it plays in the narrative, and the relationship with the model represented by the architectural theory of Sebastiano Serlio.
Keywords
Perspective restitution; Jacopo Tintoretto; Sebastiano Serlio.
Refbacks
There are currently no refbacks.
Copyright (c) 2018 isabella friso, Gabriella Liva, Gianmario Guidarelli
DISEGNARECON
ISSN 1828 5961
Registration at L'Aquila Law Court no 3/15 on 29th June, 2015.
Indexed in SCOPUS. Diamond Open Access. All papers are subjected to double blind peer review system by qualified reviewers.
Journal founded by Roberto Mingucci