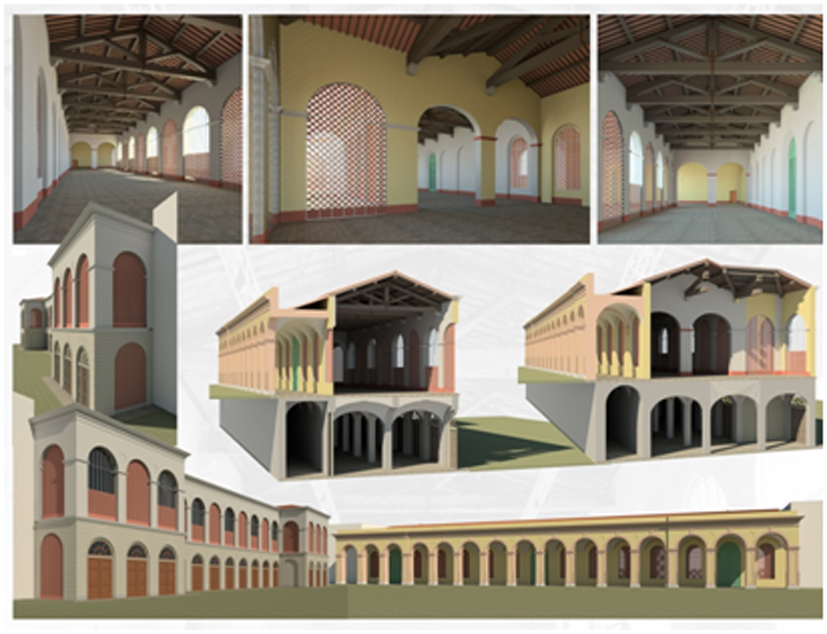 Industrial Heritage in the historical neighbourhood: BIM strategies for urban regeneration
Abstract
The recent investigations about sustainabletransformations of urban areas in the industrialor post-industrial districts of European and Mediterranean countries showed the need to face new possible urban assets within the framework of migration, climate change, global economy changing and adaptation to the new situation with holistically sustainable approaches. Building Information Modelling (BIM) and Management is here clearly a strategic tool, supporting all the operational activities and even contributing to manage the revitalization of the building heritage during the entire life cycle. For this reason, industrial heritage can be seen as a special experimentation field of a new balance across the urban tissue, capable to pass from decay to resource or getting lost for ever.
DOI: https://doi.org/10.20365/disegnarecon.21.2018.9

Keywords
sustainable transformation; post-industrial historic neighborhood; re-design and development; urban regeneration; BIM
Refbacks
There are currently no refbacks.
Copyright (c) 2018 Carlo Biagini, Pelin Arslan
DISEGNARECON
ISSN 1828 5961
Registration at L'Aquila Law Court no 3/15 on 29th June, 2015.
Indexed in SCOPUS. Diamond Open Access. All papers are subjected to double blind peer review system by qualified reviewers.
Journal founded by Roberto Mingucci