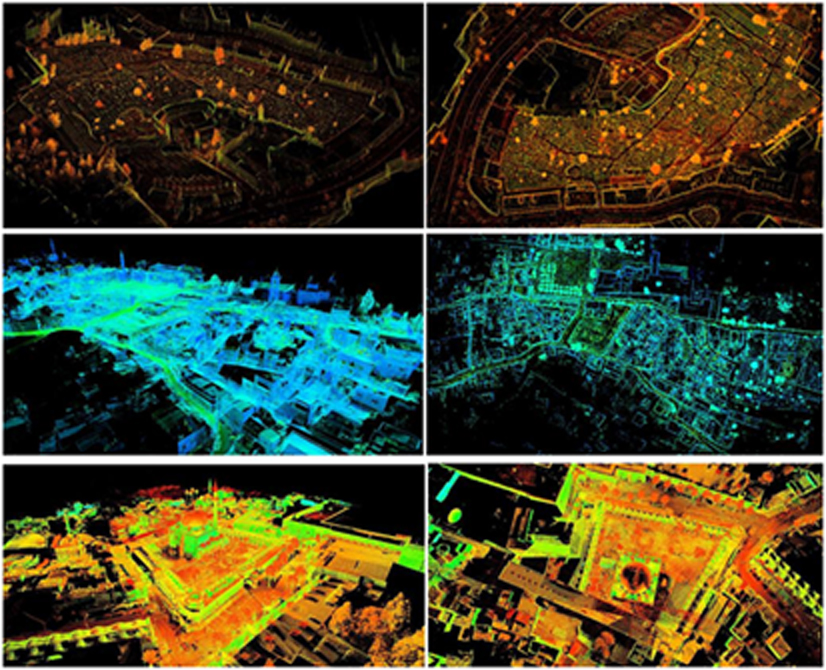 Urban modelling experiences for the representation of the historical city in Holy Land
Abstract
In recent years, DAda Laboratory of University of Pavia has conducted numerous research activities in Holy Land aimed at defining operational strategies for the testing of documenting systems useful for the development of tools for the management and enhancement of historical heritage. The translation of the urban image into complex drawings is accomplished to replicate the characteristics of the real space, in order to entrust the virtual quality useful for configuring management tools and manipulating information. The synthesis of the data acquired from digital survey procedures, from the integration and post-production of a wide variety of instrumental out-puts, is expressed in models that reproduce morphological complexity and dimensional aspects in the desire to replicate the urban space of Middle Eastern cities, enhanced in their information content on the levels of decomposition and analysis of which the urban context is composed, to encourage the fruition of research results through the drawing-model. In particular, the paper will present the model of a portion of San Giovanni of Acre, relating to the area of Al-Jazzar Mosque, for the analysis of the historical stratification of religious and urban environments; a portion of Jerusalem adjacent to the monumental walls, for which it was built an interactive platform for the fruition in AR of the survey database; and a portion of the historical center of Bethlehem, for which an analysis of the characteristics of the ahwash quarters and buildings is addressed, useful for a semantic decomposition of the urban structure functional to the creation of an intelligent model for the monitoring of structural risk.
Keywords
Big survey Data; urban modelling; historical centers management; Virtual Reality; Holy Land
Refbacks
There are currently no refbacks.
Copyright (c) 2018 Sandro Parrinello, Francesca Picchio, Raffaella De Marco
DISEGNARECON
ISSN 1828 5961
Registration at L'Aquila Law Court no 3/15 on 29th June, 2015.
All papers are subjected to double blind peer review system by qualified reviewers.
Journal founded by Roberto Mingucci