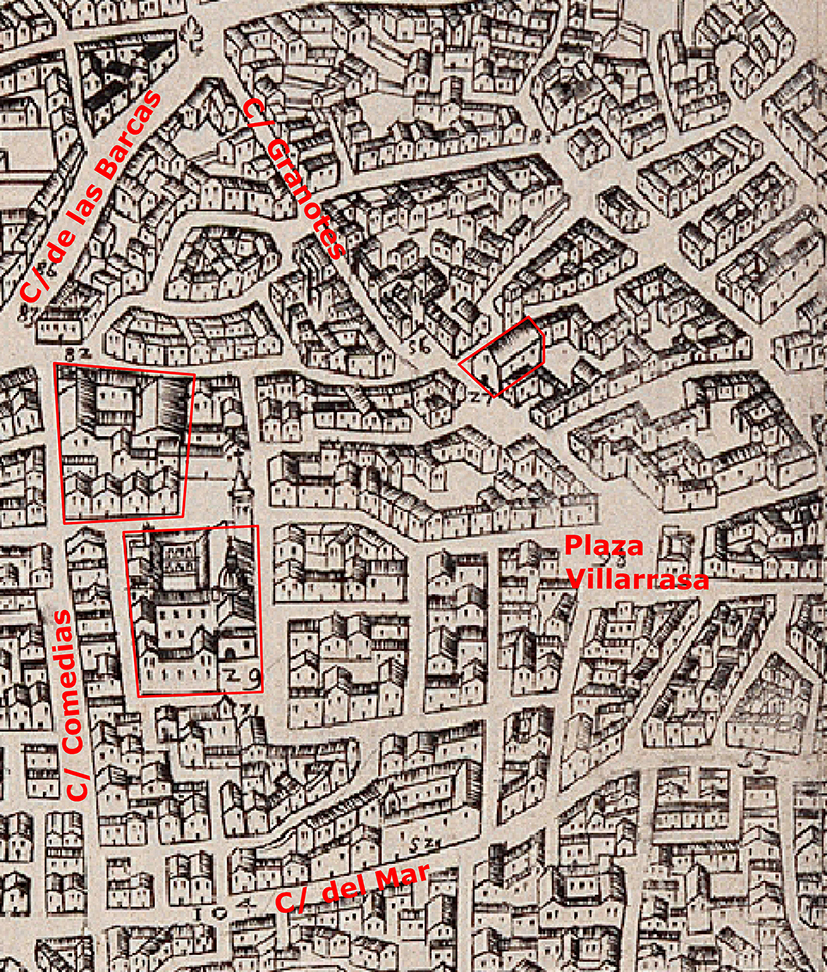 Evolution of the urban image of the University of Valencia district seen through historical cartography and architectural drawings
Abstract
The urban landscape undergoes incessant changes throughout the years through radical changes that break up the urban plot of a part of the city, which can only be recovered through historical cartography and the drawings and architectural plans of the buildings that comprised it. The objective of this research work has been to graphically recover an environment of a great historical significance: The University of Valencia neighborhood where, in the 16th century, noble palaces and mansions proliferated among its streets and secluded squares. As a consequence of the opening of the Poeta Querol and Salvá streets in the mid-20th century, such buildings were demolished, substantially altering the urban fabric in a questionable operation of sventramento. The oldest cartography available of Valencia (Mancelli, 1608 and Tosca 1704) records these distinguished buildings through perspective representation. Likewise, the consultation of the alignment plans belonging to the "Emilio Rieta Fund" deposited in the city council has allowed us to better understand the evolution of the city's urban morphology. Finally, the search at the historical archive of the city of the files belonging to those works requested in the 18th and 19th centuries of the singular buildings that were destroyed, served to locate the architectural plans of many of them. The results obtained in each of these lines of research, have contributed to elaborate some conclusions regarding the lost image of an environment of great historical, cultural and patrimonial outreach of the city of Valencia.
Keywords
Historical cartography; Poeta Querol street; Urban evolution; Valencia
Refbacks
There are currently no refbacks.
Copyright (c) 2019 Concepción López González; Francisco Taberner Pastor
DISEGNARECON
ISSN 1828 5961
Registration at L'Aquila Law Court no 3/15 on 29th June, 2015.
Indexed in SCOPUS. Diamond Open Access. All papers are subjected to double blind peer review system by qualified reviewers.
Journal founded by Roberto Mingucci