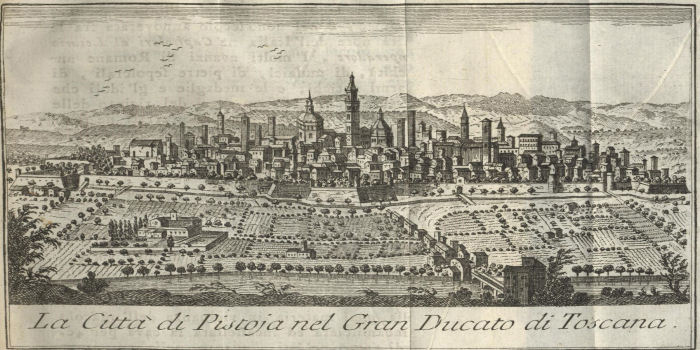 The Urban Draw of Pistoia: from historical cartography to metric design
Abstract
The urban draw of a city represents the first element of our cultural heritage to be studied and preserved. Studying the historical cartography and the location of the various urban realities can be the beginning for a research that unites the metric data and the design of a territory and an
urban landscape. Looking from the top of the map of Pistoia it is possible to see its urban draw: an perfect scheme that only cities, whose origins date back to ancient times, have the privilege of possessing. In order to find an answer to the foundation of the hypothesis of a well defined design it was therefore necessary to place oneself on a different level from the usual one and observe the city from above. We know that most of the churches and convents that arose in these periods were born by the will of mendicant religious orders that increasingly spread thanks to the work and preaching of their founding friars who became saints shortly after their death (San Francesco, San Domenico, Sant 'Agostino). Through the study, the survey and the analysis dealt with, it was possible to hypothesize that their location was not entirely random but that it was based on a precise urban planning reasoning and drawing. The rules of the draw create precise geometries, binding measures and Pythagorean triples, through the "fiorentina arm", the unit which was probably used at that time. The survey and study of the design of the city, through measurement and geometry, have allowed to understand the design method used by masters of the time. In that way, it has been possible to access to knowledge of data otherwise inaccessible and get the reading of the hidden measures of the project and invisible geometric genesis.
Keywords
Urban draw; Fiorentina arm; Pythagorean triples; Geometric genesis;
Refbacks
There are currently no refbacks.
Copyright (c) 2019 Nicola Velluzzi
DISEGNARECON
ISSN 1828 5961
Registration at L'Aquila Law Court no 3/15 on 29th June, 2015.
Indexed in SCOPUS. Diamond Open Access. All papers are subjected to double blind peer review system by qualified reviewers.
Journal founded by Roberto Mingucci