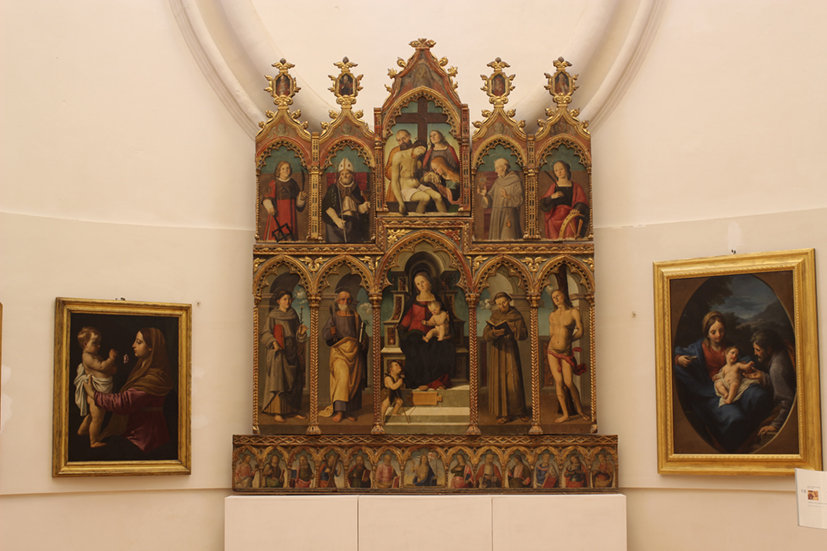 Contemporary restoration as an inclusive process. The new digital documentation challenges.
Abstract
The learning society evolution, which considers experiential design as a new economic approach to the development of cultural heritage, involves an adaptation of the professional figures working on its conservation. The contribution aims to define a new role for contemporary restoration, supported by the use of digital technologies as an innovative and experimental communication tool. Through the analysis of some case studies, we investigate the importance of data digitization in order to build a shared network to reach as many people as possible.
Today the restoration process is not just an indirect act; we're trying to redesign it as a shared path narrated step by step. In this new perspective, the documentation must be structured as part of an immersive project that involves the citizen.
The professional role of the conservator takes on an increasingly transdisciplinary aspect, which is also possible thanks to the use of new technologies. They can provide great support, being by their nature integrable and expandable.
The paper also leads to point out the inclusive aspect of digital contents, in order to obtain communication on several levels.
The idea of "open heritage "is a real change of paradigm that tests the new digital tools with the disciplinary areas always recognized. A pioneering approach allows to find the way to develop a new concept of intervention, a new structure for heritage documentation and find the right method for sustainable conservation.
Thanks to digital medium, designed for communication, the restoration process fulfils its original purpose of re-accessibility of art and democratization of the messages it contains.
Keywords
Digital documentation; ICT for cultural heritage; Inclusive representation; Communication; Participatory process
Refbacks
There are currently no refbacks.
Copyright (c) 2019 Laura Baratin, Francesca Gasparetto
DISEGNARECON
ISSN 1828 5961
Registration at L'Aquila Law Court no 3/15 on 29th June, 2015.
Indexed in SCOPUS. Diamond Open Access. All papers are subjected to double blind peer review system by qualified reviewers.
Journal founded by Roberto Mingucci