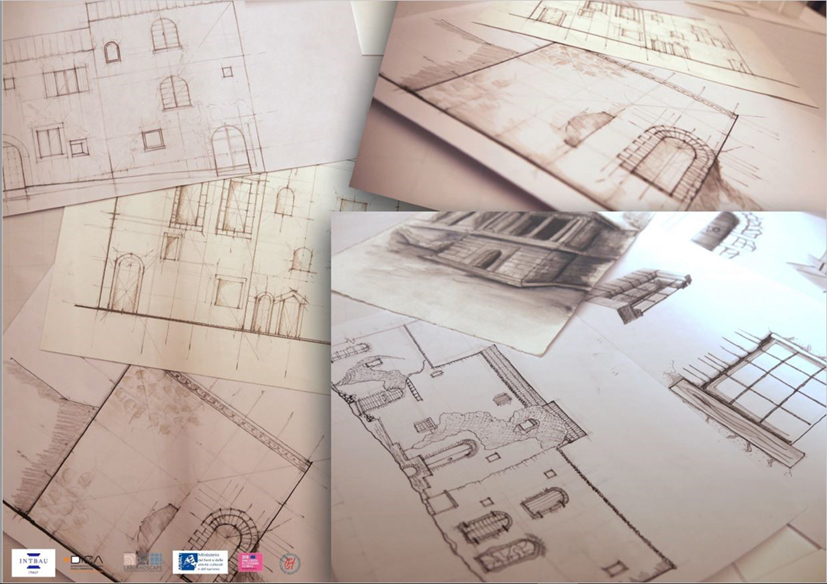 Defining the methodology of integrated research in the process of digital documentation of architectural heritage: case study Lizori, Italy
Abstract
The aim of this paper is to define the methodology of integrated research in the process of digital documentation of architectural heritage. The thematic framework of this work was stimulated by participation in a professional workshop in Lizori, Italy, held in June 2018. The paper presents a result based on the integration of traditional and instrumental methods of heritage surveying. This specific method of integrated research uses a variety of tools, in the process of morphological specifications of different parts of a historic building. The specific nature of architectural heritage requires the integration of different methods in order to achieve a high level of accuracy. The Lizori digitisation project, on the one hand, aims to present an almost unknown historical heritage through multimedia valorisation, and on the other, to set up an information tool for restoration, maintenance and valorisation.
Keywords
Integrated research; architectural heritage; digital documentation photogrammetry; laser scanning; Lizori
Refbacks
There are currently no refbacks.
Copyright (c) 2019 Ana Kontic, Renata Jadresin-Milic, Rade Mrljes
DISEGNARECON
ISSN 1828 5961
Registration at L'Aquila Law Court no 3/15 on 29th June, 2015.
Indexed in SCOPUS. Diamond Open Access. All papers are subjected to double blind peer review system by qualified reviewers.
Journal founded by Roberto Mingucci