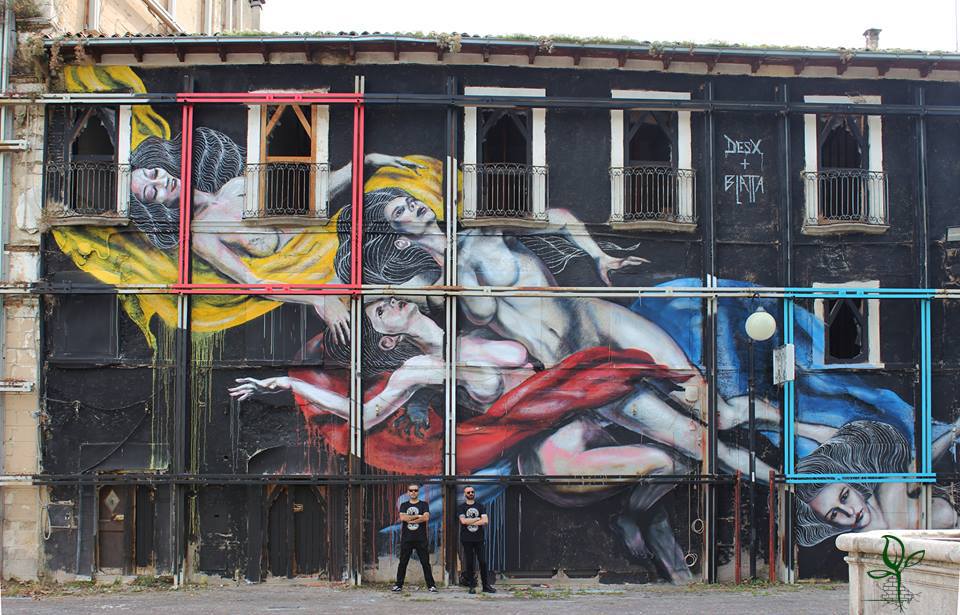 Street art cannot do redevelopment by itself
Abstract
We often hear that street art can redevelop a neighborhood, especially during the election campaign by public administrations. Let's say instead that street art cannot do redevelopment by itself but it is a first step to start virtuous processes, which if followed by interventions, in collaboration between public and private, aimed at arranging buildings, implementing services, creating local economies, so can certainly contribute to improving a periphery or a touristy depressed area and to change the perception of visitors for the better. The conversation with the artists wants to investigate: what is street art; what does it mean to paint on the walls, what is the message they want to communicate; what is their mission in art and if street art has the ability to redevelop a location. The dialogue consists in questions and the artists I selected are:
Mauro Sgarbi: He was the creator of Street art for Amatrice, after the earthquake there, with the Up2Artists Association and other artists friends. Moby Dick: an artist who has always been involved in environmental issues, who with his works draws attention to animal species, espe-cially endangered ones.
Solo: He partecipated with other artists to Re_Acto Fest in Paganica, a project by Luca Ximenes, in or-der to bring back to life the small municipalities hit by the earthquake in the province of L'Aquila. Alessia Babrow: an artist who has been working for years on a humanitarian level with actions that aim to make people think about universal values, to increase the level of awareness in people.
DOI : https://doi.org/10.20365/disegnarecon.24.2020.i2
Keywords
street art; urban art; redevelopment; regeneration; neighborhood
Refbacks
There are currently no refbacks.
Copyright (c) 2020 Simona Capodimonti
DISEGNARECON
ISSN 1828 5961
Registration at L'Aquila Law Court no 3/15 on 29th June, 2015.
Indexed in SCOPUS. Diamond Open Access. All papers are subjected to double blind peer review system by qualified reviewers.
Journal founded by Roberto Mingucci