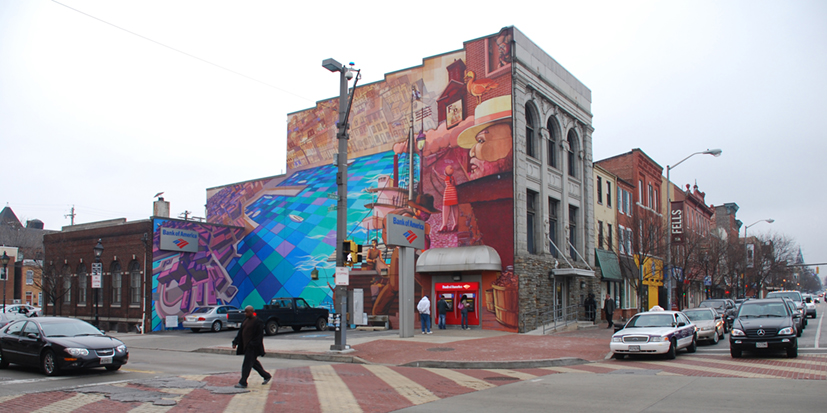 Symbolic learning in the city. Street art in the regeneration of public space
Abstract
Art is widely used as an instrument in the dynamics of urban renewal. Among them, Street Art has gone from being considered as a way of highlighting historic centers and contributing to civic identity to become one more tool of the dynamics of festivalisation of cities, framed within the processes of gentrification and a rising trend of enhancing cultural tourism.
This article focuses on highlighting that Street art, as art, becomes a showcase for conflict on cultural, social and political issues. Thus, when artistic interventions do not focus exclusively on their aesthetic component, they fulfill the objective of becoming a trigger for stimuli between citizens and the places they inhabit. The objective is to demonstrate how in this context, graffiti enhancing its symbolic component, places learning in the public space and through it, the links, interaction, and the acquisition of information are enhanced. In this sense, the role of the institution is taken as a reference from the study of two recent government tenders, which show very differentiated approaches: Embellir Paris and Interactive Women of Science Murals, led respectively by the French government, in Paris, and by the Universitat Politècnica de València, in València.
DOI: https://doi.org/10.20365/disegnarecon.24.2020.24
Keywords
graffiti; public space; situated learning; street art; urban regeneration
Refbacks
There are currently no refbacks.
Copyright (c) 2020 Monica Val Fiel
DISEGNARECON
ISSN 1828 5961
Registration at L'Aquila Law Court no 3/15 on 29th June, 2015.
Indexed in SCOPUS. Diamond Open Access. All papers are subjected to double blind peer review system by qualified reviewers.
Journal founded by Roberto Mingucci