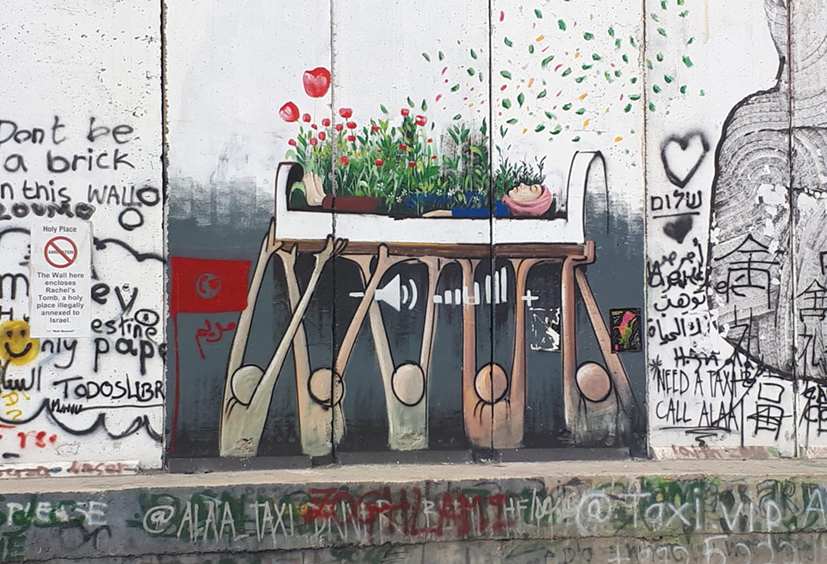 The Israeli West Bank wall: iconographic storytelling
Abstract
After the Arab Spring, in the early 2010s, street art burst onto the urban scene filling meters and meters of walls in the major cities of Tunisia, Libya, Egypt, Syria and many other Arab countries. Specifically, our focus is on a very particular case: the Israeli West Bank wall (better known as the Israelian Security Fence/Palestinian Apartheid Wall). This study aims to examine how a wall that was born as an element of separation, closure and marginalization, over time has become a means of openness and communication, but above all the manifesto of a condition and a social malaise visible to the eyes of the whole world. All thanks to the messages traced or engraved on the wall that ordinary people, local artists and international street artists wanted to leave to express their thought and communicate them in a context that is certainly not trivial. The messages that follow one another, mostly iconographic, are often intertwined with slogans purposely written in English that refer to international events or personalities. Graffiti techniques merges Western influences with a distinct national heritage, recognising local history and shaping a future open to new influences.
Keywords
Arab Spring, Islamic art, separation wall, iconographic messages, visual rhetoric
Refbacks
There are currently no refbacks.
Copyright (c) 2020 Rossana Netti, Osama Mansour
DISEGNARECON
ISSN 1828 5961
Registration at L'Aquila Law Court no 3/15 on 29th June, 2015.
Indexed in SCOPUS. Diamond Open Access. All papers are subjected to double blind peer review system by qualified reviewers.
Journal founded by Roberto Mingucci