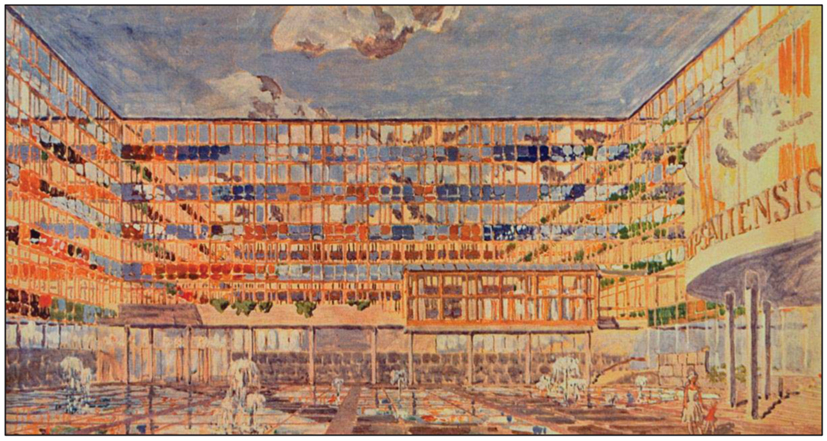 Erik and Tore Ahlsén. Mural art
Abstract
Swedish architects Erik and Tore Ahlsén (1901- 1988) (1906-1991) research the architectural significance of the façade, the understanding of its rules, and the ability to express aesthetic emotion. Their constant obsession is the abstract and geometric character of the façade cladding. The abstraction in the decoration, the role of the ornamentation, the figuration and its geometric movement in the murals is exemplified in the urban center of Årsta (1947-1953) and is abstractly developed in the stratified façade of the Civic Centre in Örebro (1957-1965). The façades must respond to their public dimension and brothers Erik and Tore Ahlsén will apply mural art to the urban center of Årsta to give character to the architecture it represents. In Årsta, turning to colored abstraction is the antidote to the linguistic harshness of the environment. In Örebro, the intention of these brothers was not to create a beautiful façade, but rather their architecture responded to the expressive need of its content. From the documentary materials belonging to the Swedish architects, the research analyses the systematic exploration for the façade cladding of the architectural object, from the abstract figuration that serves as a back drop for the dynamic civic life of the urban center of Årsta to the stratigraphic treatment of the Civic Centre in Örebro.
Keywords
Erik and Tore Ahlsén; Colour; Mural; Årsta; Örebro
Refbacks
There are currently no refbacks.
Copyright (c) 2020 Jaime J. Ferrer Forés
DISEGNARECON
ISSN 1828 5961
Registration at L'Aquila Law Court no 3/15 on 29th June, 2015.
Indexed in SCOPUS. Diamond Open Access. All papers are subjected to double blind peer review system by qualified reviewers.
Journal founded by Roberto Mingucci