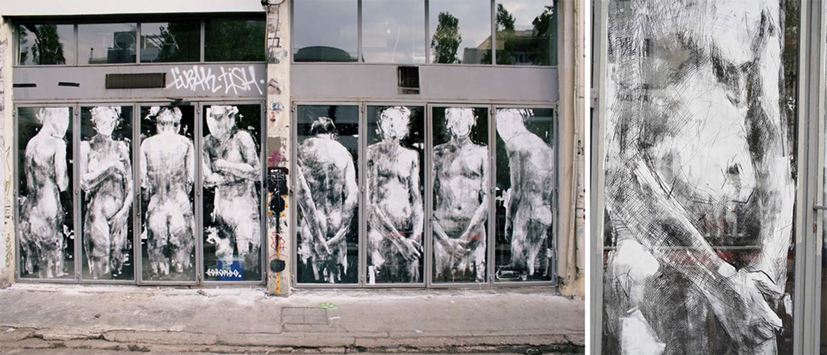 Temporary or Permanent? The Duration of Works of Street Art: between Intentions and Techniques
Abstract
Today, there are instances in which works of street art are erased or defaced; what is perhaps less highlighted, however, is a certain intrinsic perishability related to the techniques with which some of these works were created. Therefore, an investigation of the variety of such techniques, their evolution in terms of hybridization, and the diversity of tools and materials used may inform us about the relationship with the impermanent character of certain mural art operations. Circumscribed to works made on walls and other vertical or horizontal surfaces in urban contexts and focusing on particular graphical/representational aspects, this article proposes a suitably diversified panorama of works and artists based on the variety of methods, techniques, materials, and tools used, highlighting their relationship with the works' durability. These studies have helped to highlight the provisional or permanent nature of different works of street art and therefore to interpret the related intentions of the artists. Many of them, in fact, in full awareness of the impermanence of their works, lay claim to their intrinsic fragility, understanding it as a quality related to being conceived as participatory events and/or surfaces only temporarily given a new meaning. With respect to this, the study invites us to ask whether the recent tendency to 'collect and enclose' mural works in museums in the name of their presumed preservation does not rather border on distorting their sense. If anything, better appreciation for these works can be taught by studying effective interventions to protect the works where they were installed.
Keywords
materials/techniques; artistic intentions; urban scenarios; permanence/impermanence; visual art
Refbacks
There are currently no refbacks.
Copyright (c) 2020 Alessandra Meschini
DISEGNARECON
ISSN 1828 5961
Registration at L'Aquila Law Court no 3/15 on 29th June, 2015.
Indexed in SCOPUS. Diamond Open Access. All papers are subjected to double blind peer review system by qualified reviewers.
Journal founded by Roberto Mingucci