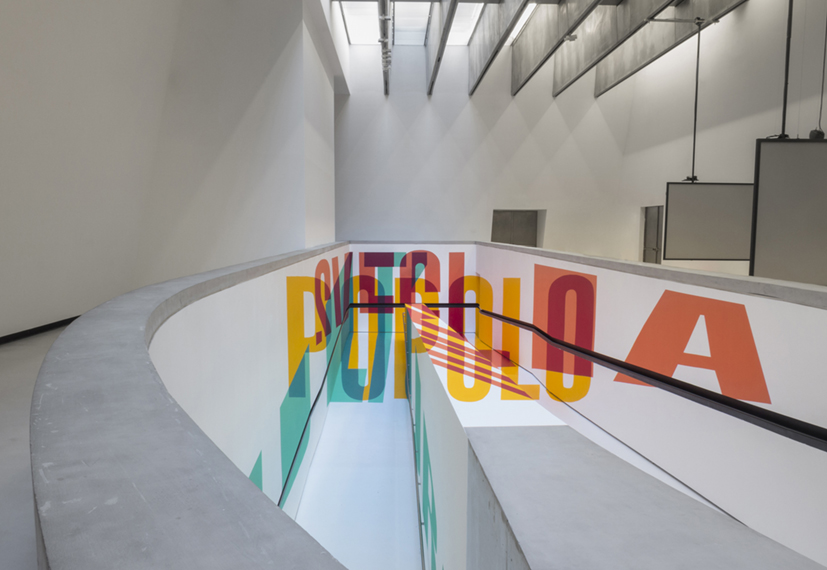 Experiences of anamorphosis between poetry, architecture, and social context: interview with Boa Mistura
Abstract
The paper presents an interview with Boa Mistura, a multidisciplinary Madrid art collective that works all over the world and creates urban works based on the use of anamorphosis and the visual perception of urban spaces.
The Boa Mistura projects are "site specific", they are designed for a specific space and place. In the interview we explore the relationship between urban art and physical context, the way in which the works adapt to the surfaces and volumes on which they are made.
The physical support of the works of Boa Mistura is often made up of separate and not coplanar surfaces and of volumes, sometimes disjointed, on which the murals recline. The same historiated surfaces determine the three-dimensional effect of the vision and condition the construction of the image in space.
Anamorphosis generates an effect of astonishment when, after observing an apparently chaotic and meaningless composition, it is discovered and recognised, observing it from the correct point of view that has preordained the whole. In this way, the final image is perceived as unitary and continuous, even if composed on discontinuous surfaces.
The Boa Mistura projects also aim to involve entire communities, often vulnerable and at high risk of marginalisation, in the creative process and in the transformation of common spaces through painting. The artists come into contact with the communities through participatory dynamics that reinforce the sense of identity and belonging.
In the interview, Boa Mistura tells about some artistic experiences that have changed the perception of places and triggered processes of urban regeneration and social change.
DOI: https://doi.org/10.20365/disegnarecon.24.2020.i4
Keywords
Anamorphosis; street art; Boa Mistura; urban regeneration
Refbacks
There are currently no refbacks.
Copyright (c) 2020 Vincenza Garofalo
DISEGNARECON
ISSN 1828 5961
Registration at L'Aquila Law Court no 3/15 on 29th June, 2015.
Indexed in SCOPUS. Diamond Open Access. All papers are subjected to double blind peer review system by qualified reviewers.
Journal founded by Roberto Mingucci