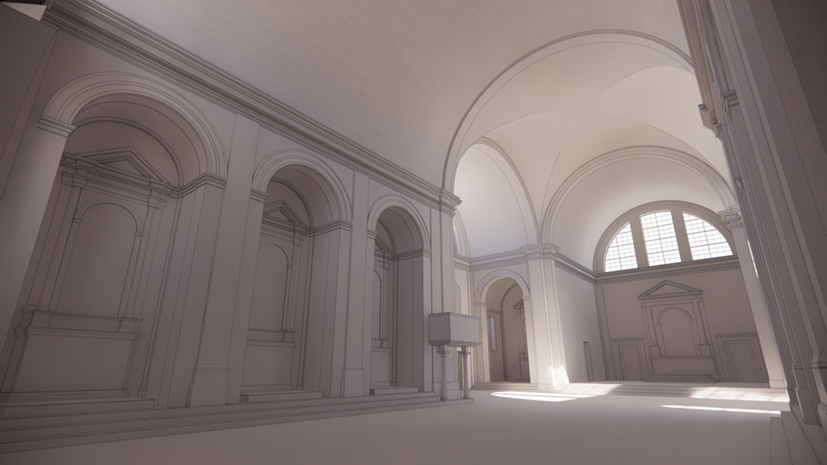 Information ontologies for historical analysis: survey and BIM model of the San Trovaso Church in Venice
Abstract
The use of BIM for historic buildings has as its purpose the management and conservation of the historic heritage; this is possible only through an initial phase of historical analysis and digital survey. The BIM, conceived for the design of new buildings, has the limit of semantics, which is inadequate to flexibly manage the amount of multidisciplinary knowledge of a historic building. With the enrichment of semantics, there is an improvement in the management and sharing of information.
The BIM process is always supported by careful investigation and historical analysis; subsequently, the survey phase, using SCAN to BIM technology, returns a point cloud, thus obtaining an increase in the physical accuracy of the model.
This study proposes the early phases of a methodology based on the joint creation of an ontology, that respects the characteristics of the building, and a BIM model to enrich the available heritage semantics. Found on this synergy, a more accurate representation of the real configuration can be obtained, improving the management of any conservative interventions and historical speculations. The subject of experimentation was the case study of the San Trovaso Church in Venice.
After historical analysis and photogrammetric survey, the BIM model is created, based on the point cloud, using parametric objects and the ontology is defined in a rigorous and pertinent way.
The result of this study led to the creation of a BIM model where, thanks to the ontology, the related information can be associated with various building components. The process is flexible and dynamic; moreover, since it can be shared, it can be used by various professionals, both for research and restoration purposes.
DOI: https://doi.org/10.20365/disegnarecon.26.2021.8
Keywords
BIM; ontology; semantic; San Trovaso; cultural heritage
Refbacks
There are currently no refbacks.
Copyright (c) 2021 Rachele Angela Bernardello, Melissa Montecchio
DISEGNARECON
ISSN 1828 5961
Registration at L'Aquila Law Court no 3/15 on 29th June, 2015.
Indexed in SCOPUS. Diamond Open Access. All papers are subjected to double blind peer review system by qualified reviewers.
Journal founded by Roberto Mingucci