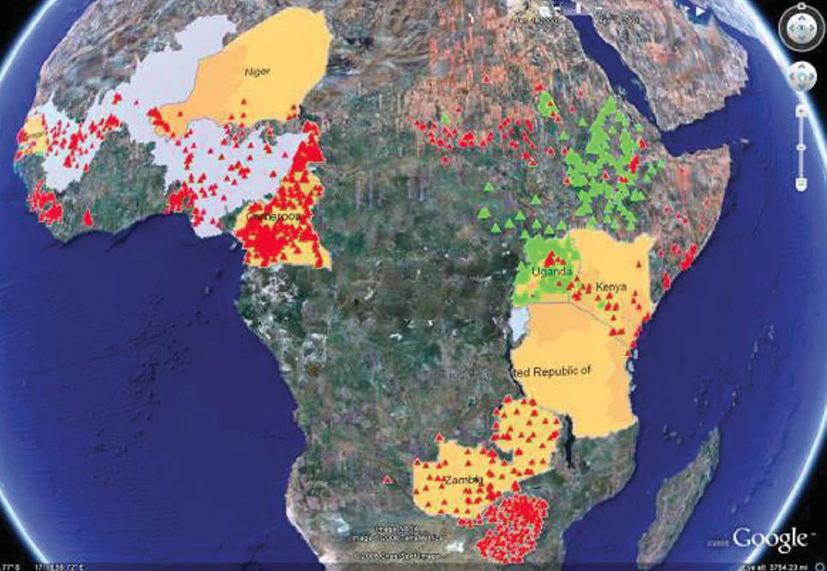 Mapping and visualisation on of health data. The contribution on of the graphic sciences to medical research from New York yellow fever to China Coronavirus.
Abstract
This paper will discuss the role of data visualization in the field of medical science and the relationships between health research and graphic sciences. Graphic representation allows the survey and the visualization of intangible phenomena. For this reason, computer graphics and technologically innovative imaging are now gaining a central role in all the disciplines based on the analysis of phenomena that occur in the territory and from which decision making depends. Thus, knowledge, techniques and tools of the graphic sciences are increasingly being asked to contribute to interdisciplinary research. Health data visualization can be a useful tool to reveal new insights on the spatial patterns of disease spread, mainly in the study of risk factors for diseases considered "environmental" because a considerable part of their spread can be attributed to environmental factors so that their distribution patterns result strongly associated with the spatially heterogeneous environment to which they are referred. The simultaneous visualization of health data with environmental data obtained from different sources can further the understanding of environmental-health linkages and can generate new hypotheses to be tested in future research. Disease mapping and environmental risk assessment using digital geospatial data resources are now established analytical tools in both human and veterinary public health. Participatory GIS, Volunteered Geographic Information communities as OpenStreetMap, Virtual Globes, online live tracking dashboards and other computer-assisted applications made it possible to translate datasets from different sources and users into maps easily understandable from the public. The use of these tools in geospatial health has been firmly established as a useful tool for collating, exploring, visualizing and graphically analyzing health data. As a result, new approaches aimed to visualize, describe and explain the spatial patterns of diseases are being developed in different research fields, that will be analyzed in this paper.
DOI: https://doi.org/10.20365/disegnarecon.23.2019.12
Keywords
maps; data visualisation; geospatial visualisation; graphic representation; medical research
Refbacks
There are currently no refbacks.
Copyright (c) 2019 Enrico Cicalò, Michele Valentino
DISEGNARECON
ISSN 1828 5961
Registration at L'Aquila Law Court no 3/15 on 29th June, 2015.
Indexed in SCOPUS. Diamond Open Access. All papers are subjected to double blind peer review system by qualified reviewers.
Journal founded by Roberto Mingucci