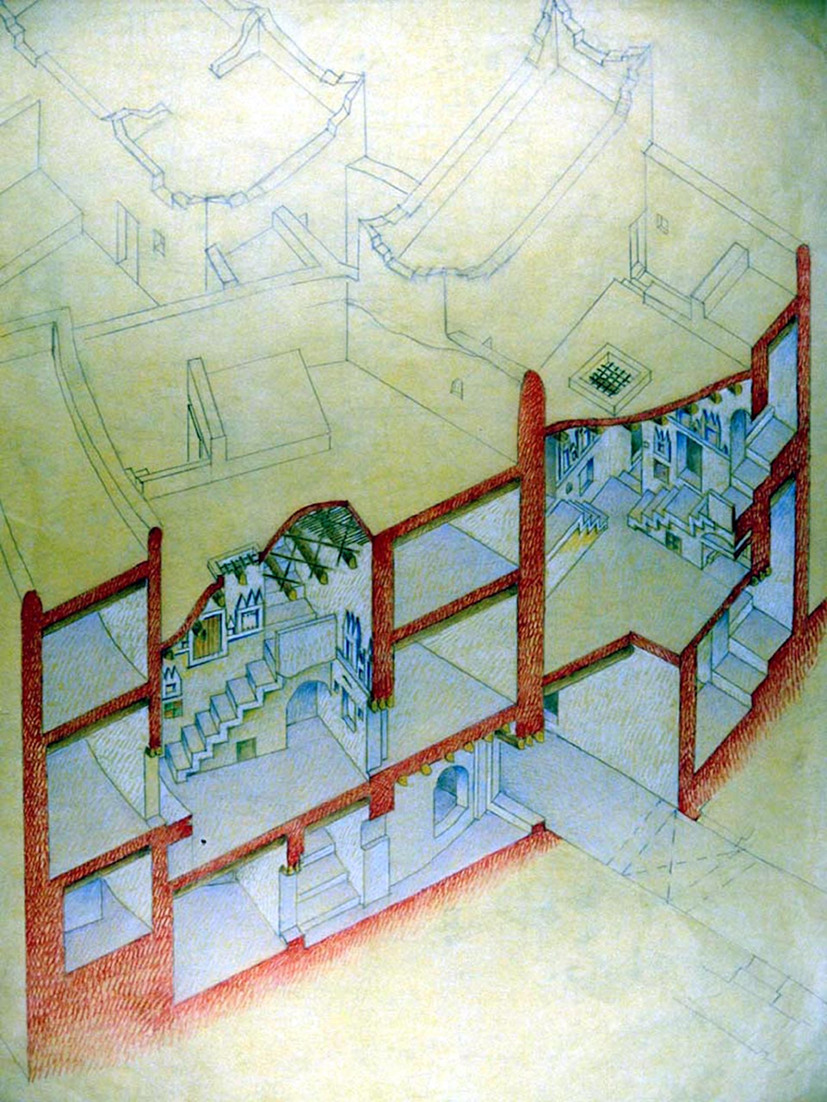 Ghadames. A Continuous Urban Fabric in the pre-Saharan Habitat of the Libyan Fezzan
Abstract
This article illustrates the urban fabric of Ghadames (Libya), the ancient Cydamus in the Roman period. This oasis-town constituted the object of study of the "Italian Architectural Mission for the Islamic Period", founded and directed from 1989 to 1995 by Paolo Cuneo, Professor at the L'Aquila University. In this type of fabric, a splendid example of the pre-Saharan habitat of the Libyan Fezzan, the traditional collective institutions of Islamic Maghreb (jami, zawiya, marabut) are connected by a system of public spaces (majlis) and covered streets, illuminated from above through light-wells, which provide a perfect climatic control in hot arid zones.
The recent work of the Mission which has been taken on by Ludovico Micara, Professor at the "G. D'Annunzio" University of Chieti-Pescara, from 1996 to 2006, faced the analysis, the study and survey of the residential fabric of Ghadames. This fabric results from the aggregation of a particular type of house, built around a central hall (tamanat in the local language), that replaces the patio of the traditional houses of Islamic countries. This article aims at illustrating the complex and compact aggregation of the houses, and their relationship with public spaces, in order to create an appropriate daily framework for traditions and social roles established in the course of history.
DOI: https://doi.org/10.20365/disegnarecon.25.2020.1
Keywords
house; urban fabric; hearth-architecture; conservation-transformation; Ghadames.
Refbacks
There are currently no refbacks.
Copyright (c) 2020 Micara
DISEGNARECON
ISSN 1828 5961
Registration at L'Aquila Law Court no 3/15 on 29th June, 2015.
Indexed in SCOPUS. Diamond Open Access. All papers are subjected to double blind peer review system by qualified reviewers.
Journal founded by Roberto Mingucci