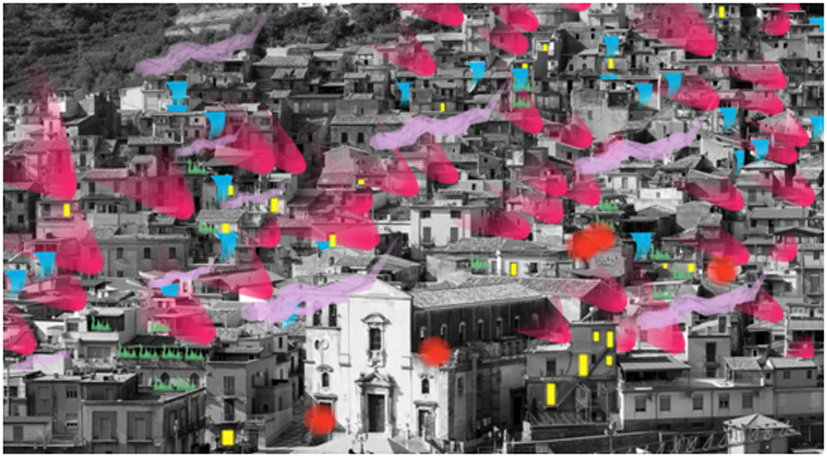 Urban Surveys: Multimedia Documentation for Cultural Cities
Abstract
The surveys of this research are related to six small cities which are sprawl along the oriental slopes of the Peloritani Mountains, between Messina and Taormina. Casalvecchio is the last centre which was surveyed, the others were Mandanici, Forza d'Agrò, Alì, Fiumedinisi and Itala. The centres were surveyed integrally with the help of innovative (laser scanner and drone) and traditional methods (over 180 participants worked with hand measurements on the sites). The obtained documentation is the base for future analyses and studies. The research indeed could have many objectives. The first one is related to the elaboration of a specific protocol for the urban surveys with the more innovative survey technics. With Casalvecchio, in particular, the results of the laser scanner survey (made at ground level) will be confronted with the photogrammetric surveys (based on aerial photos). The second goal regards the analysis of the urban space thorough the lenses of typology, style, history or environment. For example, regarding Itala, an App able to join the gaming and the territory knowledge has been hypothesized. Furthermore the possibility to increase the awareness of the site with multimedia tools, able to involve not only the tangible aspects of urban space but also those which involve the fruition and the emotions, has been tried. For example, the methods for using the public space have been visualized through a continuous video-shooting of one of the main Alì sites.
Keywords
Survey; Drawing; Communication; Heritage
Refbacks
There are currently no refbacks.
Copyright (c) 2018 Marinella Arena
DISEGNARECON
ISSN 1828 5961
Registration at L'Aquila Law Court no 3/15 on 29th June, 2015.
All papers are subjected to double blind peer review system by qualified reviewers.
Journal founded by Roberto Mingucci