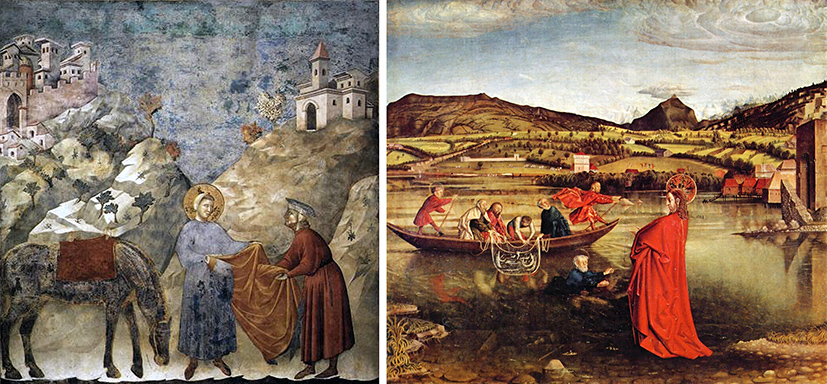 The Lowering of the Horizon Line in the Representation of Terrain: from the Cartographic Vision to the View of the Landscape
Abstract
A place can be described by means of a drawing, a painting or a photograph. Art, as a result of its need to imitate and portray, has taught us to observe and value scenes of nature beyond the physical, idealizing them and contributing to how we form our view of the landscape. The landscape is a cultural concept that implies a certain degree of transformation over time. Representing a landscape requires some prior instruction to be able to understand it, it requires prior learning. In the West, painting and geography have been provided to serve that function. In order for us to enjoy the panoramas that we have today, many painters, surveyors, geographers and travellers had to pour all of their knowledge and emotions into those panoramas.
The following text summarises the progression of the view of the landscape and its representation, focusing its attention on the union of cartographic tools – like maps and topographic pictures – with landscape painting, principally, with respect to the change in the use of one medium for another; during a scientific and aesthetic period that was represented by the experimentalism of the Renaissance which began in the 15th century and the Dutch Naturalism of the end of the 16th century and the beginning of the 17th century, in which visual images were competing with the written word as the preeminent medium for presenting our knowledge of reality. In particular, this article dwells upon the relationship between different means of portraying areas of land which affect the progressive lowering of the horizon line in the view of the landscape, in order to concentrate more on the representation of the figurative and ambient conditions of the scene, eventually arriving at going beyond the topographical perspective.
Keywords
Horizon line; representation of terrain; topography; landscape; Art History
Refbacks
There are currently no refbacks.
Copyright (c) 2019 Fernando Linares García
DISEGNARECON
ISSN 1828 5961
Registration at L'Aquila Law Court no 3/15 on 29th June, 2015.
Indexed in SCOPUS. Diamond Open Access. All papers are subjected to double blind peer review system by qualified reviewers.
Journal founded by Roberto Mingucci