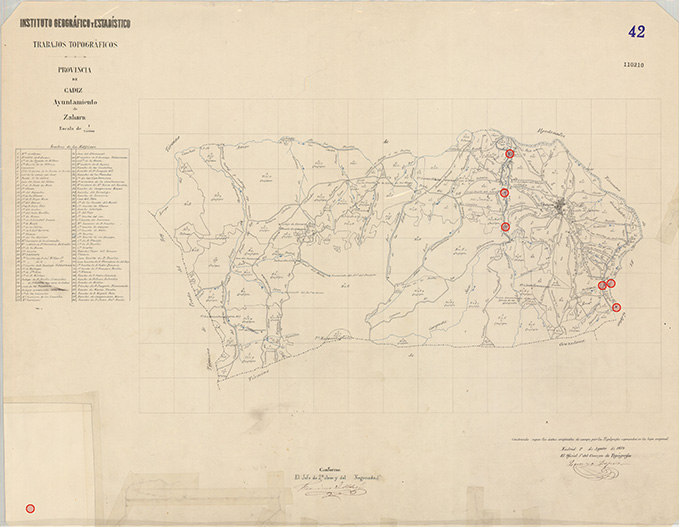 Drawing and interpreting Planimetric surveys: rural landscape and old productive architectures in Sierra de Cádiz
Abstract
In order to understand and assess rural landscapes and their architectures, many of which are recognised as Cultural Landscapes, an analysis of their current state is required. Carrying it out from historical cartographies helps to reveal essential and permanent forms of the territory. The small and old rural productive architectures, together with roads, canals, crops and other natural elements, are part of the current territorial structure and are essential elements to draw the cartographic strata that overlap over time. It is necessary to record these minor constructions in historical maps to identify, understand and interpret these types of territories and their architectures This approach is applied to the hydraulic mills of the Sierra de Cádiz (Andalusia, Spain) located in the Planimetric surveys (1873- 1874) preceding the fi rst National Topographic Map. The methodology used draws from a detailed reading of the Planimetric surveys; it uses the concept of deconstruction put forward by J. B. Harley, analytically fragmenting the elements-descriptors that constituted the structure of the mill; it is complemented with fi eldwork; and it develops into the elaboration of current planimetries of the mill landscape through the superposition of the descriptors. The usefulness of the Planimetric surveys is demonstrated by recognising how the territory has been modelled in addition to discovering values and teachings in these rural architectures, which are currently silenced. Drawing their present and traces of the past makes it possible to integrate these rural landscapes and their architectures into Geographic Information Systems (GIS), which opens doors to new research.
Keywords
Planimetric surveys; drawing; rural landscape; productive architecture; Sierra de Cádiz
Refbacks
There are currently no refbacks.
Copyright (c) 2019 Gloria Rivero-Lamela, Amadeo Ramos-Carranza
DISEGNARECON
ISSN 1828 5961
Registration at L'Aquila Law Court no 3/15 on 29th June, 2015.
Indexed in SCOPUS. Diamond Open Access. All papers are subjected to double blind peer review system by qualified reviewers.
Journal founded by Roberto Mingucci