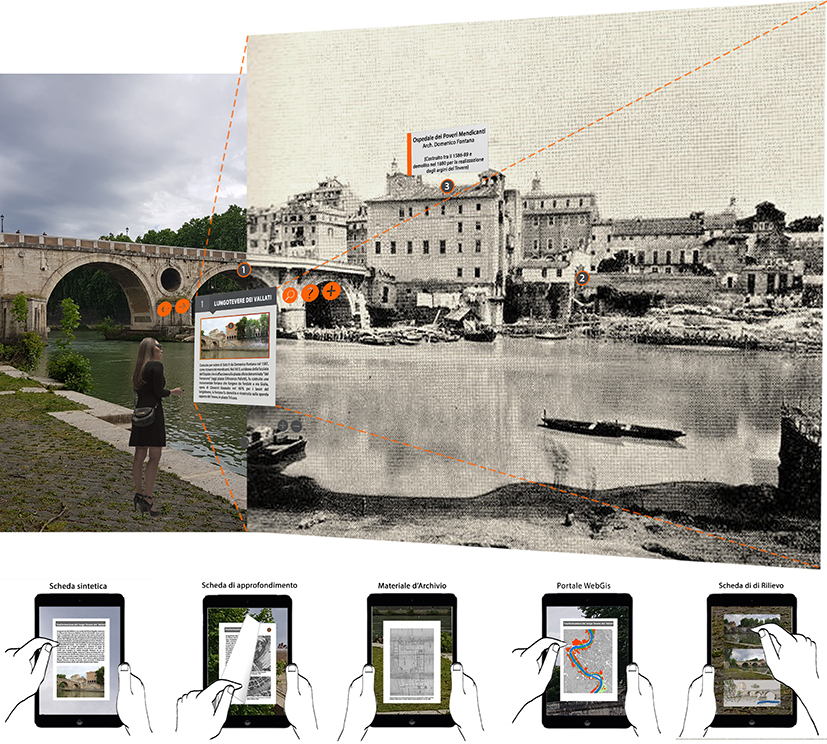 The landscape along the banks of the Tiber in Rome. An informative and representation model.
Abstract
 Over the centuries the Tiber in Rome has played multiple roles in the country's identity, from a water resource and main communications, transport and trade route - an integral part of the city - to marginal space and hiatus in the construction of the urban image. Today its banks represent a distinct demarcation line between the river and the neighbourhoods it crosses; a marginal space characterised by the diverse transformations that have taken place in time and space. The correlation between "landscape" and "time" is clearly visible in the dynamic transformation of the physical dimension of landscape design along its shores and banks where there are "intervals" of discontinuity while some areas still await a solution. Historical views, artists' impressions, and cartographic representations bear witness to changes in the harmony between the built landscape and the natural environment, re-signifying the identity and perception of these sites. This contribution transversally crosses the landscape along the banks of the Tiber in Rome, outlining an informative and descriptive study model merging the geometric-historical-cartographic component with fi gurative and perceptive elements. By integrating different traditional and digital drawing methods and tools - from photography to photogrammetry - the representations illustrate a complex urban reality, made up of empty spaces, fragmented dichotomous elements, and deterioration. The realization therefore of an open analytical-relational information structure, articulated in scalar succession of different elaborative levels and connected to the modern technologies for the virtual fruition of the ancient fluvial landscape, provides an important support for the knowledge, the analysis, the management, the enhancement and protection of the architectural heritage.
Keywords
Informative Model; landscape; perception; survey; enhancement.
Refbacks
There are currently no refbacks.
Copyright (c) 2019 Giuseppe Antuono
DISEGNARECON
ISSN 1828 5961
Registration at L'Aquila Law Court no 3/15 on 29th June, 2015.
Indexed in SCOPUS. Diamond Open Access. All papers are subjected to double blind peer review system by qualified reviewers.
Journal founded by Roberto Mingucci