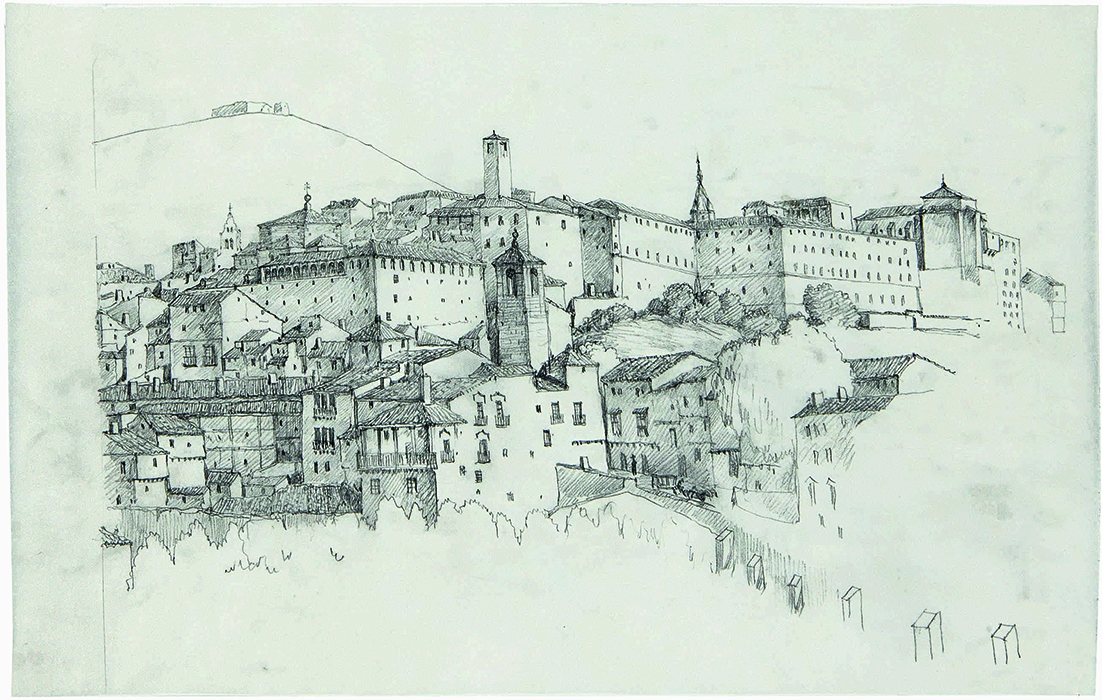 In defence of the sketch: City and Landscape in the Architecture of Julio Cano Lasso
Abstract
This essay aims to describe, analyse and value the drawing as "the fast and nervous outline, which captures the essential features" of the landscape and the city that is installed in it, first as host and then as hostess, through specific projects by architect Julio Cano Lasso, in our view paradigmatic, intimately linked to the landscape that the city recreates and creates. We have chosen four flagship cities in this aspect: Santiago de Compostela, Salamanca, Toledo and Cuenca. In all of them it reflects, through the drawing, his project,always attentive to the landscape in its double sense, natural and artificial, and he puts into practice his passion for what he calls "historical cities", of which the aforementioned are an indisputable example. Objective of this article is to unravel the deep links that exist between the urban landscape of the cities that the architect draws and the architecture that projects as part of it, to unveil the common thread of his trade, understood as a dialogue between the place and the program. Our method will take us from the analysis of his drawings of the landscape of the city in his territory to the exercise of synthesis and composition of an architecture, as is his case, aware of his environment and in resonance with it. The results of this iterative process between landscape and architecture through the drawing that makes an appearance in each and every one of its steps, are the proof of an exercise of coherence in the process of creation of the work of this architect. The innovation of our work is precisely to provide a different view of the work of Cano Lasso through these drawings, and from them, our main references.
Keywords
Drawing; Architecture; City; Landscape; Julio Cano Lasso
Refbacks
There are currently no refbacks.
Copyright (c) 2019 María-Elia Gutiérrez-Mozo; Joaquín Arnau Amo
DISEGNARECON
ISSN 1828 5961
Registration at L'Aquila Law Court no 3/15 on 29th June, 2015.
Indexed in SCOPUS. Diamond Open Access. All papers are subjected to double blind peer review system by qualified reviewers.
Journal founded by Roberto Mingucci