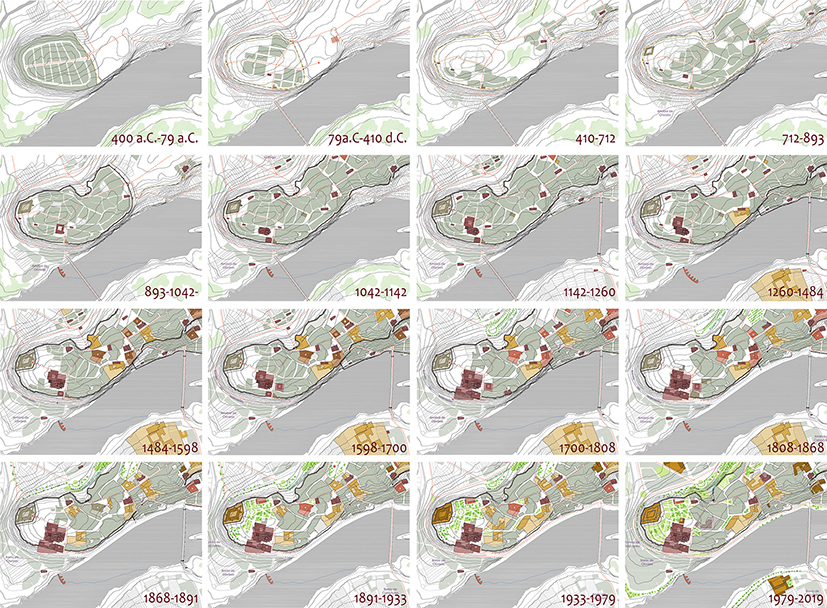 Evolution of the urban profile of the city of Zamora: From cartography to an icon vision
Abstract
The iconic image of the city of Zamora is undoubtedly the urban profile of the immediate vicinity of the Cathedral over the Las Peñas de Santa Marta ravine. The attractiveness of this scene lies in the composition of five fundamental elements: the mighty Douro river at the base, the water mills on the left bank, the medieval bridge on the right one, the extraordinary stone ravine, and standing out over all of them, the Wall, the urban profile of the historic center and the Cathedral of the city. It is intended to carry out the graphic analysis of the origin and evolution of the formation of this representative city scene. Also, the study of the representations throughout the history both cartographic and artistic of this relevant heritage landscape located between urban and natural environment.
Keywords
Zamora; Duero; urban profile; heritage landscape
Refbacks
There are currently no refbacks.
Copyright (c) 2019 Daniel López Bragado; Victor-Antonio Lafuente Sánchez
DISEGNARECON
ISSN 1828 5961
Registration at L'Aquila Law Court no 3/15 on 29th June, 2015.
Indexed in SCOPUS. Diamond Open Access. All papers are subjected to double blind peer review system by qualified reviewers.
Journal founded by Roberto Mingucci