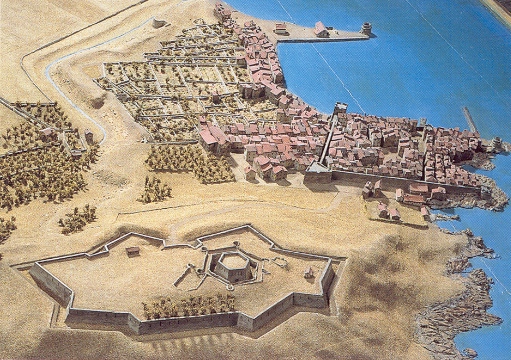 Drawing, Map, Maquette. Plan-relief Landscape Depiction
Abstract
Over the XVIII Century, different representation techniques combined on a map, i.e. at the same time orthogonal projections and perspective view, try to simulate a three-dimensional image definitely useful for better understanding and recognizing a place. These representation techniques, even when employed in that time to make war or to state nation boundaries, depict landscape exploiting visual parameters, fixing on maps and drawings very bright colors, shades and tones of objects, coupled with their exact position on the land. Within this framework, the Plan-Relief, which literally means "Relief Map", is a physical model of a place and can be considered as a case for a very detailed description of landscape and territory in order to get the utmost clarity. Taking in consideration the background, the paper aims mostly to show and illustrate the techniques of landscape drawing and survey, how they had been applied in the several steps required for the design and realization of Plans-Reliefs, particularly focusing on the procedures for providing maps and elevation needed for building the physical model. The analysis about techniques of representation employed in realizing Plans-Reliefs can further allow a comparison with landscape representation nowadays: in fact, after a long time it has been mostly grounded in metrical and geometrical parameters, landscape representation seems to turn again to a perceptual and pictorial criterion.
Keywords
Ancient topographic techniques, Drawing techniques, Plans-reliefs, Landscape representation
Refbacks
There are currently no refbacks.
Copyright (c) 2019 Rossella Salerno
DISEGNARECON
ISSN 1828 5961
Registration at L'Aquila Law Court no 3/15 on 29th June, 2015.
Indexed in SCOPUS. Diamond Open Access. All papers are subjected to double blind peer review system by qualified reviewers.
Journal founded by Roberto Mingucci