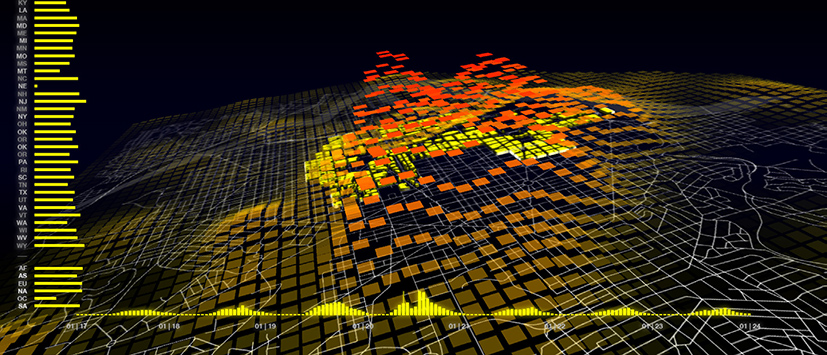 Digital diagrams and urban and territorial cartography. Contemporary schematic depictions of immateriality
Abstract
The use of diagrams is a graphic strategy, which, given the need to establish interpretative mechanisms that help us appreciate how a structure of such great formal complexity operates, has been used for some time to depict cities and whole territories. The advent of the digital graphic universe has led to an increase in the use of diagrams applied to their design and analysis. The new digital tools applied to cartography facilitate the graphical interpretation of activities carried out in the city or territory, to define representations of the uses and functions that occur there, transcending the formal representation to generate visual images that produce fresh, new insights into human activity. Said representations are obtained by managing massive quantities of data about human activity through techniques that have become known as Big Data, generating visual interpretations where the urban and territorial composition stops taking on an exclusively architectural form, but becomes instead a dynamic representation. It is a strategy that transcends the representation of architecture and space that used to constitute the basis of traditional cartography, and represents the uses that residents make of them, and can be applied at some very diverse scales, ranging from urban to territorial. There are a number of cartographic representation projects stemming from this type of digital strategy, and the Senseable City Lab project by MIT was chosen to examine both the potential and limitations of these types of strategies.
Keywords
Diagram; Digital; Cartography; Immateriality; MIT
Refbacks
There are currently no refbacks.
Copyright (c) 2019 Jorge Llopis Verdú; Juan Serra Lluch; Ana Torres Barchino.
DISEGNARECON
ISSN 1828 5961
Registration at L'Aquila Law Court no 3/15 on 29th June, 2015.
Indexed in SCOPUS. Diamond Open Access. All papers are subjected to double blind peer review system by qualified reviewers.
Journal founded by Roberto Mingucci