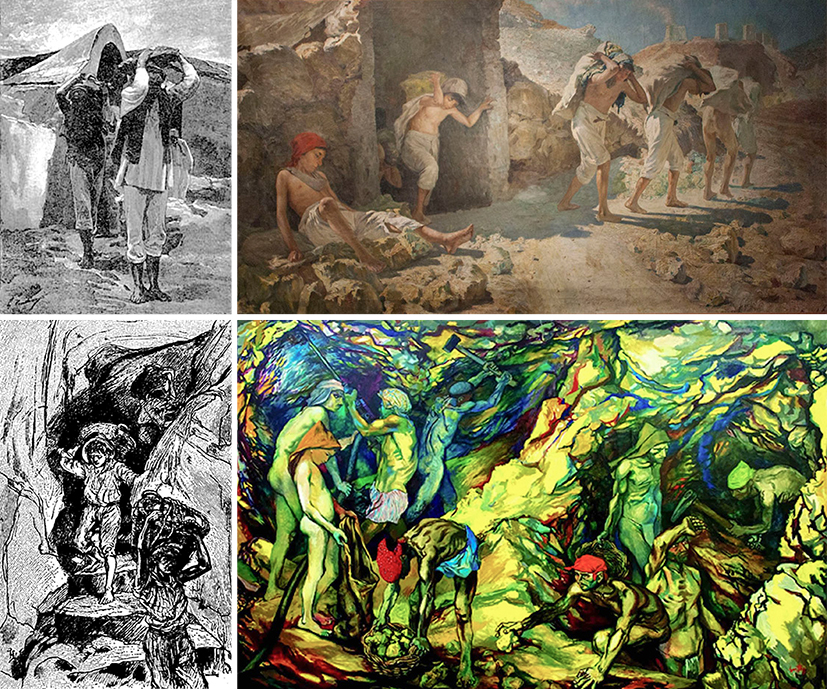 The drawing of the sulphur landscape in Sicily: the mining site of Floristella-Grottacalda
Abstract
The 'solfare', the ancient sulphur mines in Sicily, are emblematic examples of an anthropized territory that still today 'lives' in the heart of the island. Characterized by simple architectures and small engineering works, they constitute a scenario of rare beauty, which tells about an important chapter of the Sicilian history. Places described by the travellers of the Grand Tour, by the writers of the 20th century and narrated through images by numerous feature films and documentaries, more in the intangibility of the suffering of the miners than as significant structures of the region. Among them, the Floristella- Grottacalda mining complex, located in the province of Enna, is one of the most expressive examples of industrial archaeology in Southern Italy. Its glorious past is today witnessed by the ruins of the abandoned plants and of the workers' villages, only minimally reused. The essay wants to propose some of the results of a research that, started in 2012, is aimed at retracing the intricate events of formation and transformation of both the landscape and the urban productive environment of the ancient site. An archival-bibliographic investigation, which combined with the survey and the graphic representation, is finalised to the knowledge and enhancement of the cultural, archaeological, industrial and environmental landscape, with the purpose of preserving knowledge and memory, as well as suggesting some recovery, restoration, reuse and enhancement hypotheses. The preservation of Floristella-Grottacalda is intended as an operation finalized at re-evoking its potential and the meanings lost today but which constitute the roots of the local community. In this sense, the knowledge process can be considered a basic prerequisite on which to build a conscientious regeneration project to create a concrete, liveable and explorable place of memory through a series of punctual operations able to reconnect the network of spread industrial monuments within a circuit of physical enjoyment in which the industrial landscape could be again the protagonist.
Keywords
Industrial Landcape; Representation; Survey; Conservation; Cultural Heritage.
Refbacks
There are currently no refbacks.
Copyright (c) 2019 Antonella Versaci, Alessio Cardaci
DISEGNARECON
ISSN 1828 5961
Registration at L'Aquila Law Court no 3/15 on 29th June, 2015.
Indexed in SCOPUS. Diamond Open Access. All papers are subjected to double blind peer review system by qualified reviewers.
Journal founded by Roberto Mingucci