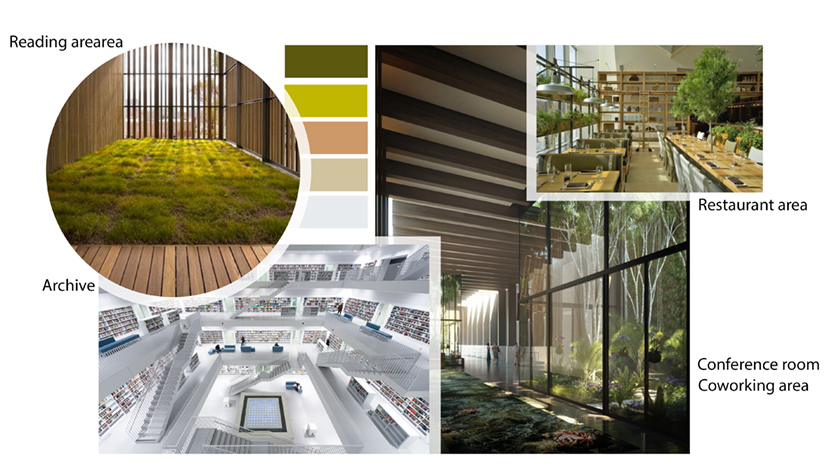 Representation and new technologies for the contemporary library, innovating the cultural experience design
Abstract
The paper introduces issues on design of contemporary library as a multifunctional cultural space combining its original functions, such as learning and research, with the modern concept of information access through technology. The study highlights the approach in interior design to change according to user experience driven by technology. This fruition of the conventional design approach and new technologies transforms modern library spaces into space of cultural and intellectual experience. Intended to provide effective services this space targets its users' needs at first place, offering flexible configurations within the environment. As an example the regeneration of Aarhus harbour district in Denmark was presented in the study to describe the largest hybrid library in the Scandinavian countries. Designed as a covered urban space, the building creates a bridge between citizens, technology and knowledge. The research aims to state design criteria and typological solutions with the possibility of visualizing and verifying design choices with a high level of detail. To achieve this and develop the design and experiential interiors guidelines for a library it was necessary to simulate the physical construction of the building through a BIM modeling and parametric information system. The authors' main objective was to verify, through visualizations and representations, the role of the modern library according to different use cases. Therefore the main points of consideration had been the use of multifunctional space, community services, digital culture and learning environments for different target groups.
Keywords
culture; interactive environments; public library; advanced representation; BIM
Refbacks
There are currently no refbacks.
Copyright (c) 2019 Giuseppe Amoruso, Polina Mironenko
DISEGNARECON
ISSN 1828 5961
Registration at L'Aquila Law Court no 3/15 on 29th June, 2015.
Indexed in SCOPUS. Diamond Open Access. All papers are subjected to double blind peer review system by qualified reviewers.
Journal founded by Roberto Mingucci