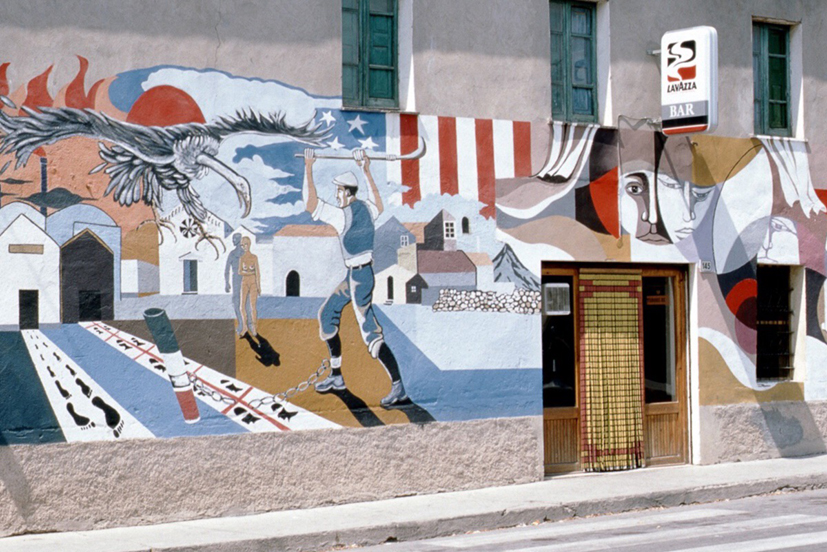 Shaping identities through Street Art. Iconography of social claims in Orgosolo's Murales
Abstract
Nowadays, street art is one of the most common public art manifestations in bigger cities. However, there are case studies that show how this form of visual communication has a long history and can strengthen the capacity of the self-assertion also of small communities, far from the wellknown urban phenomena of the large cities. This article discusses one of this case studies: the murals in Orgosolo (Sardinia, Italy), analysing the iconographic production according to which their creation would be linked to different forms of claims, starting from the rebellion of the local population against decisions of the national government concerning the municipal territory until today, passing through the manifestation of dissent towards the resurgence of neo-fascist phenomena in the mid-seventies of the last century. Furthermore, this article analyses the links between the need for self-representation and self-affirmation of the citizens and the use of visual languages in public space, connecting political events with artistic manifestations.
This research is based on the diachronic analysis of the development of these murals, focusing on the evolution of their subjects and visual languages, and highlighting their role in the building of the public opinion, on the collective imagery, and on the perception of the local identity. Through this analysis, the article presents how it has created one of the most iconic expressions of auto-representation of the Sardinian identity, revealing that these representations, known as an expression of the Sardinian tradition, are not autochthonous but a classic example of "invented tradition", arising from external inputs.
DOI: https://doi.org/10.20365/disegnarecon.24.2020.25
Keywords
street art; murales; visual communication; Orgo-solo; Sardinia
Refbacks
There are currently no refbacks.
Copyright (c) 2020 Michele Valentino, Enrico Cicalò
DISEGNARECON
ISSN 1828 5961
Registration at L'Aquila Law Court no 3/15 on 29th June, 2015.
Indexed in SCOPUS. Diamond Open Access. All papers are subjected to double blind peer review system by qualified reviewers.
Journal founded by Roberto Mingucci