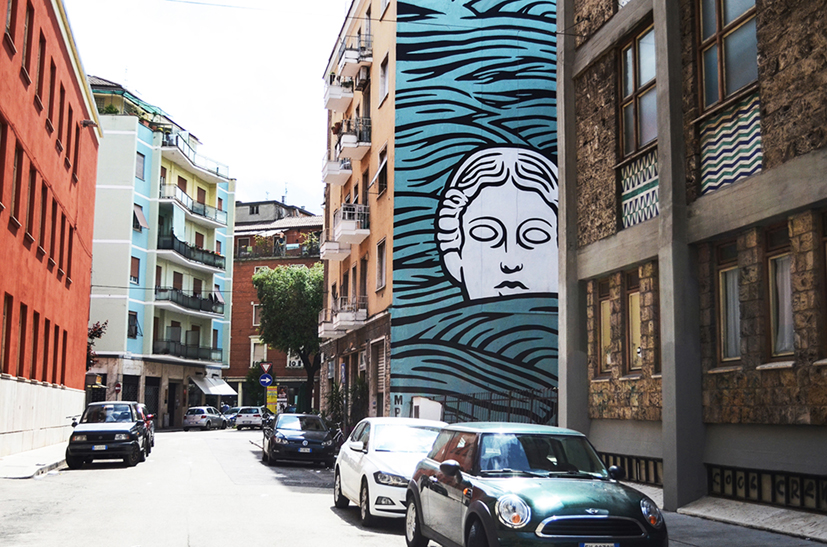 Public art in the cities. Critical overview of street art in Umbria, between graphic techniques and relations with the urban space
Abstract
Umbria boasts a significant artistic tradition not only in terms of the relationship between art and urban space: just think of the invention of the 'city museum' in 1962 with the Sculture nella città initiative conceived by Giovanni Carandente in Spoleto. And think about the Umbrian sculpture parks, from the Campo del sole created in the 1980s in Tuoro sul Trasimeno to the Beverly Pepper Park opened in 2019 in Todi. However this tradition concern also architectural mural painting: from the graffiti walls of historic buildings to the now-famous 'painted walls' of the town of Mugnano. In this cultural context, the Umbrian territory today presents important and widespread opportunities for street art, in which it has gradually built and overtime is continuing to amplify a collection of works that also includes episodes of urban art and public art. This contribution, starting from the existing surveys –first of all, the app Street art Umbria–, aims to offer an overview of these works, contextualizing it in the national/international scenario and composing an essential catalogue. This catalogue aims to analyze, also from the linguistic point of view, the expressive declinations –from graphic techniques to proposed subjects– and the relationships established in each case with the urban space, the buildings involved and the infrastructural routes. Specifically, this contribution will place the works of street art in the wider context that in Umbria sees art as the protagonist of public urban space, in ideal contamination between artistic forms forerunner of new and experimental interactions.
Keywords
Umbria; public art; cataloguing; city-museum; urban regeneration
Refbacks
There are currently no refbacks.
Copyright (c) 2020 Valeria Menchetelli
DISEGNARECON
ISSN 1828 5961
Registration at L'Aquila Law Court no 3/15 on 29th June, 2015.
Indexed in SCOPUS. Diamond Open Access. All papers are subjected to double blind peer review system by qualified reviewers.
Journal founded by Roberto Mingucci