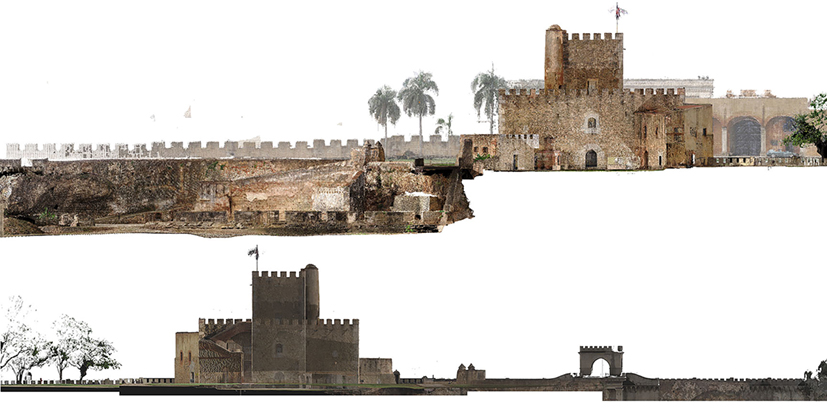 The compositional model of Santo Domingo and Cartagena fortifications between old and new world
Abstract
The work of the Antonelli family has determined the constructive characteristics of Spanish fortifications in the new world. Their fame is due to Giovanni Battista, the military and hydraulic engineer of Italian origin, and training in the Spanish Crown service. During the second half of the sixteenth century, he designed and built the defense of the Iberian Peninsula's borders, taking care of Cartagena's port city, the coast of the Kingdom of Valencia, and the African ports of Oran and Mazalquivir. An extensive work, whose characters are taken from the younger brother, Battista Antonelli, planned the defensive system of fortresses and walls in the Caribbean and, more generally, in the Spanish colonies of Central America. In the first decades of the seventeenth century, the New World was a destination for explorations and observations by the great monarchies of the old continent: the English, French, Dutch, and Spanish fought over lands and businesses on a Caribbean sea that became international. In 1586 Philip II of Spain nominated Battista Antonelli as his engineer, with the specific aim of structuring the defense of the lands of the Corona overseas. Over the years, Antonelli inspects and presents design proposals for many cities in Central America, working from Colombia, Panama, Chile, the Dominican Republic, Cuba. The text addresses, in particular, the description of Cartagena de Indias and Santo Domingo, comparing them through the narration of two analysis, training, and documentation projects conducted here by the DAda LAB Research Laboratory.
DOI: https://doi.org/10.20365/disegnarecon.25.2020.22
Keywords
Fortified Architecture; 3D Survey; Cultural Heritage; Antonelli; Latin America.
Refbacks
There are currently no refbacks.
Copyright (c) 2020 Anna Dell'Amico, Silvia La Placa
DISEGNARECON
ISSN 1828 5961
Registration at L'Aquila Law Court no 3/15 on 29th June, 2015.
Indexed in SCOPUS. Diamond Open Access. All papers are subjected to double blind peer review system by qualified reviewers.
Journal founded by Roberto Mingucci