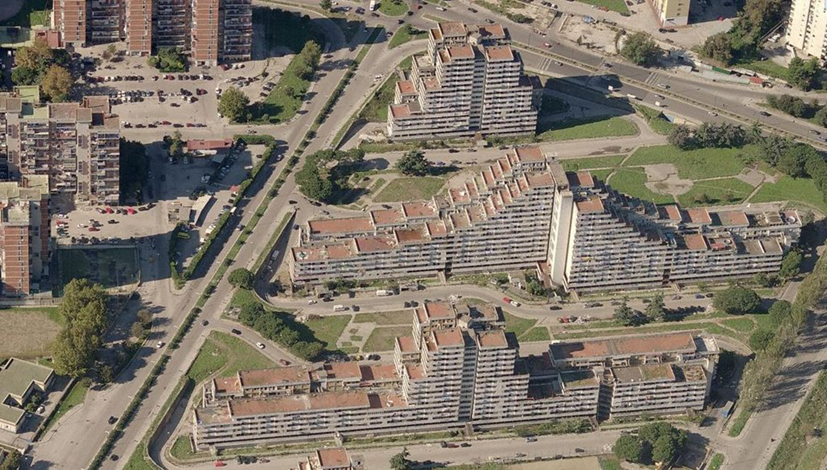 Between Rome, Naples and Trieste. Corviale and Other Megastructures: New Places of Cultural Exchange and Insubordination in the Contemporary City
Abstract
Since the second half of the twentieth century, Italy's urban organism, no longer "reducible to the treasure chest of the historic centre, continually opposed to the periphery as absence" (Terranova 1993, 351), has expanded through building episodes juxtaposed  and opposed to the historic city, largely represented by public residential complexes inspired by the megastructural movement. Even today they are still true anti-cities, or rather cities within cities, with their own urban and architectural specificities and, over the years, they have undergone functional and spatial transformations, as well as social and cultural contaminations, through which an attempt has been made to adapt the rigid spaces of these complexes to the needs of the inhabitants, in many cases, designed to exclude subjectivity and individual choices for an abstract social and figurative utopia. Thanks to these interventions of socio-cultural contamination and architectural transformation, the controversial spaces of Italian public residential complexes may become the new venues of cultural exchange and insubordination in the contemporary city.
DOI: https://doi.org/10.20365/disegnarecon.25.2020.23
Keywords
Megastructures; Italy; Transformation; Places of Exchange; Contemporary City.
Refbacks
There are currently no refbacks.
Copyright (c) 2020 Patrizia Montuori
DISEGNARECON
ISSN 1828 5961
Registration at L'Aquila Law Court no 3/15 on 29th June, 2015.
Indexed in SCOPUS. Diamond Open Access. All papers are subjected to double blind peer review system by qualified reviewers.
Journal founded by Roberto Mingucci