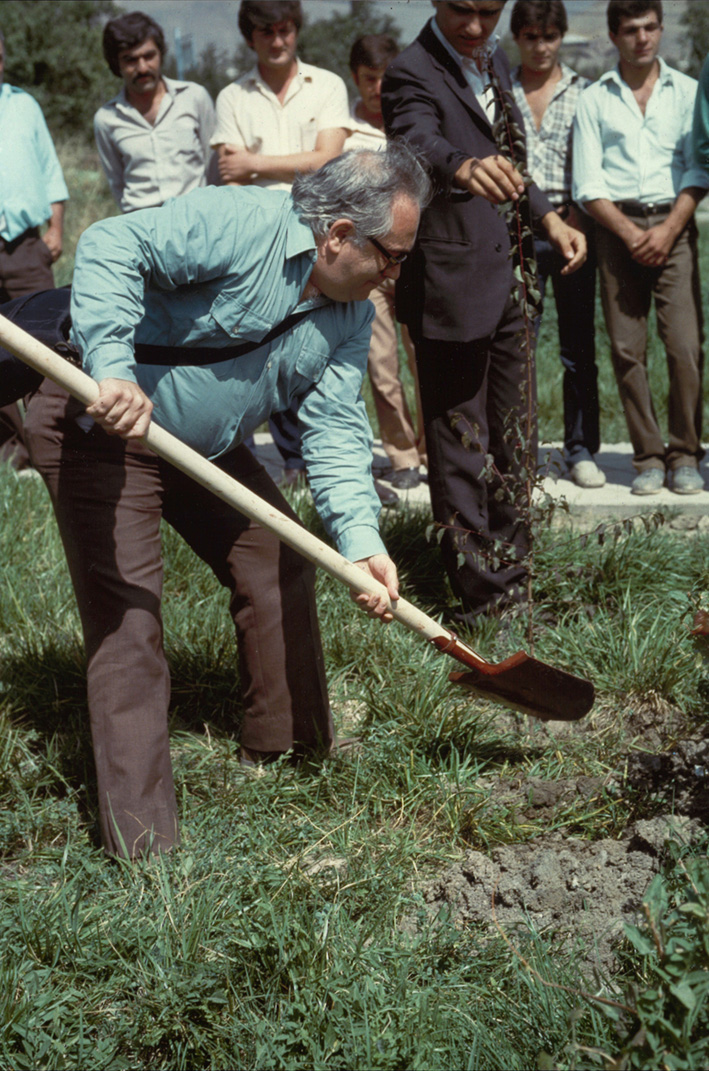 Paolo Cuneo: insatiable researcher, shrewd scholar, impassioned teacher
Abstract
Twenty-five years after the death of Professor Paolo Cuneo (1936-1995), DisegnareCON pays tribute to the well-known scholar of history of architecture and the city of the Islamic world, the Caucasus and historical Armenia who, from 1987, was lecturer in History of Architecture at the University of L'Aquila, in the Faculty of Architecture and City Planning (now Civil, Construction and Environmental Engineering).
The magazine indicates a desire to focus on primary aspects, questions and perspectives inherent in the scholar's activities. Right from the start, his subjects, methods and tools demonstrate the innovative and anticipatory nature of his researches, bound to the Roman matrix of his architectural training and the eminent role he assigns to history in his analysis of the transformation processes of monuments, cities and territories.
To the need for direct familiarity with sites, following the footsteps of the great explorers of the past, Cuneo brought the need for an in-depth historical analysis supported by ancient sources, whether bibliographic, cartographic or iconographic, a method that led him to set up his own important and specific personal library, always open to other scholars.
DOI: https://doi.org/10.20365/disegnarecon.25.2020.ed1
Keywords
Paolo Cuneo; history; monuments; cities; territories
Refbacks
There are currently no refbacks.
Copyright (c) 2020 Simonetta Ciranna
DISEGNARECON
ISSN 1828 5961
Registration at L'Aquila Law Court no 3/15 on 29th June, 2015.
Indexed in SCOPUS. Diamond Open Access. All papers are subjected to double blind peer review system by qualified reviewers.
Journal founded by Roberto Mingucci