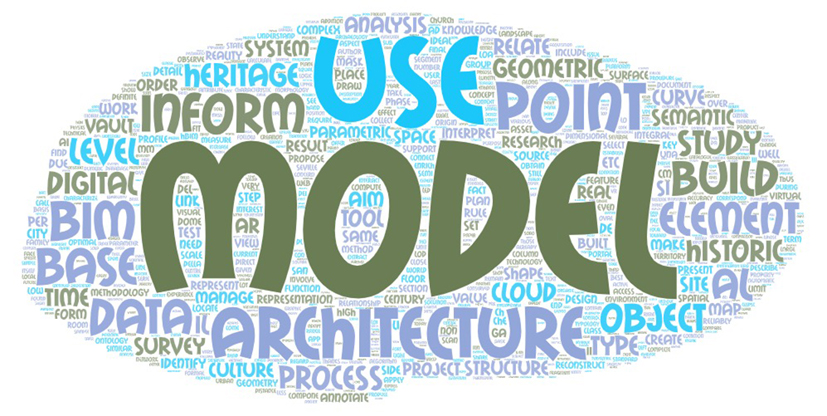 Semantic-driven analysis and classification in architectural heritage
Abstract
In the Architecture domain, the study, comparison, connection of morphological properties and meaning in a knowledge domain are crucial for building analysis. According to their spatial and functional hierarchical system, the formal complexity depends on the relationships and inferences between shapes. Digital technologies open today new opportunities for the cross-analysis of many cultural heritage artifacts, afar in space but close in features (typologies, styles, compositional rules), stimulating the creation of innovative scientific frameworks. The architectonic shape investigation involves different cognitive processes based on traditional and digital methods. The definition of experimental paths to study these forms and their hierarchical relations is an open topic. Combining theoretical knowledge with technological evolution is a crucial challenge today within the trending topic of the digital humanities. It moves towards a sustainable framework to merge human-driven interpretation and computer-based massive analysis within cross-disciplinary approaches by introducing sustainable paths of methodological renewal. This goal shifts the focus to analysing architectural heritage's geometric nature, representing the core of this journal issue.
DOI: https://doi.org/10.20365/disegnarecon.26.2021.ED
Keywords
Semantic-driven analysis; multi-criteria classification; architecture; shape grammars; data Interpretation; knowledge-based process
Refbacks
There are currently no refbacks.
Copyright (c) 2021 Michele Russo, Livio De Luca
DISEGNARECON
ISSN 1828 5961
Registration at L'Aquila Law Court no 3/15 on 29th June, 2015.
Indexed in SCOPUS. Diamond Open Access. All papers are subjected to double blind peer review system by qualified reviewers.
Journal founded by Roberto Mingucci