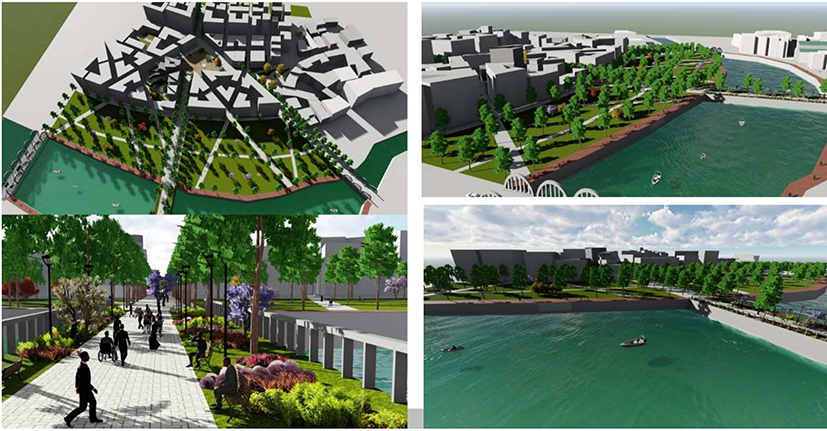 Combining Scientific Approaches: A Methodology for Improving Spa-tial Equity. The case of Marginal Areas of Al-Harrach City
Abstract
Access to space is a fundamental ethical right and contributes to realizing space ethics. In this regards, urban forms can reinforce or hinder spatial equity. If two-thirds of the population will live in cities by 2050, migration can increase social inequalities between residents and newcomers. However, urban studies rarely integrate ethical considerations as such. Over the past four years, we have been involved in experimenting with methodologies, which have engaged the computer, in explorations of both spatial analysis and design. This article describes a methodology for improving spatial equity that aims to strengthen social solidarity. First, perceptual analysis supports the visual analysis of the urban landscape. It aims at identifying the problem and the five elements structuring the urban space. Their outputs are mental image and Kevin Lynch's structure urban layout. Secondly, studying the structural properties by Spatial Syntax theory and techniques allows for examining the socio-spatial aspects of the place. Superimposing these three methods allows for visualizing data related to the urban morphology of the district. This dual approach allows setting the objectives and actions to implement the urban strategy. A marginalized neighbourhood of Al Harrach is an illustrative case study of this method. For the purposes of this article, we present only one students' urban project.
DOI: https://doi.org/10.20365/disegnarecon.28.2022.1
Keywords
Spatial equity; Mental image; Space Syntax; Urban studio project; Al-Harrach District.
Refbacks
There are currently no refbacks.
Copyright (c) 2022 Baya Belmessaoud, Houria Bachakh
DISEGNARECON
ISSN 1828 5961
Registration at L'Aquila Law Court no 3/15 on 29th June, 2015.
Indexed in SCOPUS. Diamond Open Access. All papers are subjected to double blind peer review system by qualified reviewers.
Journal founded by Roberto Mingucci