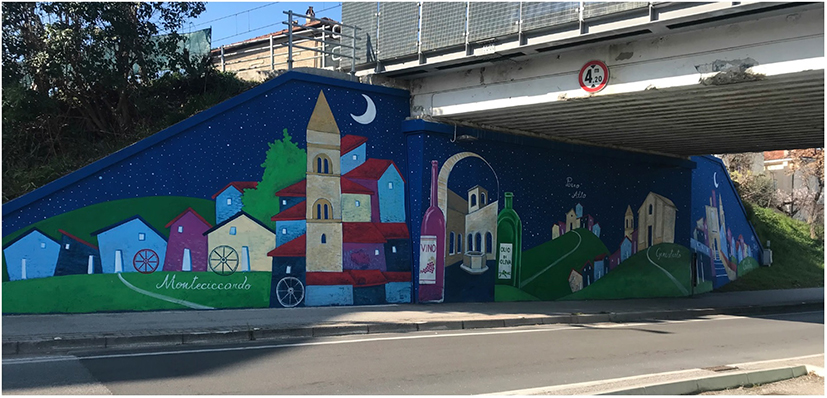 Raising awareness on conservation: developing best practices for a "participatory care" of the murals in the city of Pesaro
Abstract
The contribution outlines an ongoing project aimed at proactive preservation of Pesaro's urban art. The project's goal is to inclusively regenerate the city through dialogue with the artists and, in particular, by making the maintenance phase more accessible. This is done while taking into account citizen engagement as a crucial component of sustainability.
The creation of the digital catalogue began with the geometric and photographic survey of every existing mural, as well as with the collection of comprehensive technical datasheets. The production of a digital, dynamic, and interactive map that is available to all citizens and is primarily beneficial for locating and learning more about is based on this, which is comprehensive with product information, executive techniques, conservation information, and an interview with the artist. These activities have been designed in a participatory approach in order to primarily include the city, taking into account how much public art may influence how people use the places and spaces in a city. To raise public awareness of the value of preserving current heritage, the initiative is particularly focused on the topics of recording and conservation.
Each mural will be documented beginning with its production process through an integrated collaboration between experts and citizens thanks to the usage of a web platform for the documentation and monitoring of works of art, accessible at various levels. This initiative, which is the outcome of a partnership between the Municipality of Pesaro, the School of Conservation and Restoration at the University of Urbino, and the startup arturo srl-sb, is fully included into the logic of urban regeneration and sustainable development that the Municipal Administration, complicit in the recent awarding of the title "Italian Capital of Culture 2024," has been promoting.
DOI: https://doi.org/10.20365/disegnarecon.28.2022.4
Keywords
Urban regeneration; Sustainable development; Public art; Participatory conservation; Cultural heritage
Refbacks
There are currently no refbacks.
Copyright (c) 2022 Laura Baratin, Francesca Gasparetto, Veronica Tronconi
DISEGNARECON
ISSN 1828 5961
Registration at L'Aquila Law Court no 3/15 on 29th June, 2015.
Indexed in SCOPUS. Diamond Open Access. All papers are subjected to double blind peer review system by qualified reviewers.
Journal founded by Roberto Mingucci