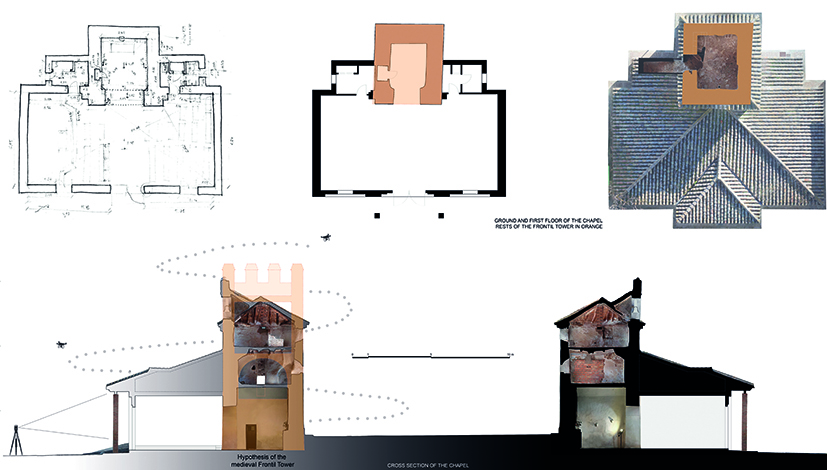 Drone analysis of medieval fortifications: the district of Loja in the Nasrid kindgom of Granada (Spain)
Abstract
The last Islamic kingdom in the Iberian Peninsula was ruled by the Nasrid dynasty during the thirteenth to fifteenth centuries around Granada. It was divided into about twenty administrative districts, and Loja, located in the northern center area, was one of the most important and strategic ones. It had a high density of fortifications of different nature, some of which date back to very ancient times. This contribution is the result of the intense digital documentation that has been carried out on the graphic representation of these assets. They have been completed with the use of Unmanned Aerial Vehicles (UAV) to obtain the necessary graphic information to represent these architectures by means of precise planimetrical surveys, documenting and diagnosing their current state.
DOI: https://doi.org/10.20365/disegnarecon.29.2022.9
Keywords
UAV applications in different environments; 3D modeling from UAVs for the visualization, preservation, and sharing of complex architectures; documentation of Cultural Heritage; photogrammetric acquisition procedures; definition of new and unique databases
Refbacks
There are currently no refbacks.
Copyright (c) 2022 Luis García Pulido
DISEGNARECON
ISSN 1828 5961
Registration at L'Aquila Law Court no 3/15 on 29th June, 2015.
Indexed in SCOPUS. Diamond Open Access. All papers are subjected to double blind peer review system by qualified reviewers.
Journal founded by Roberto Mingucci