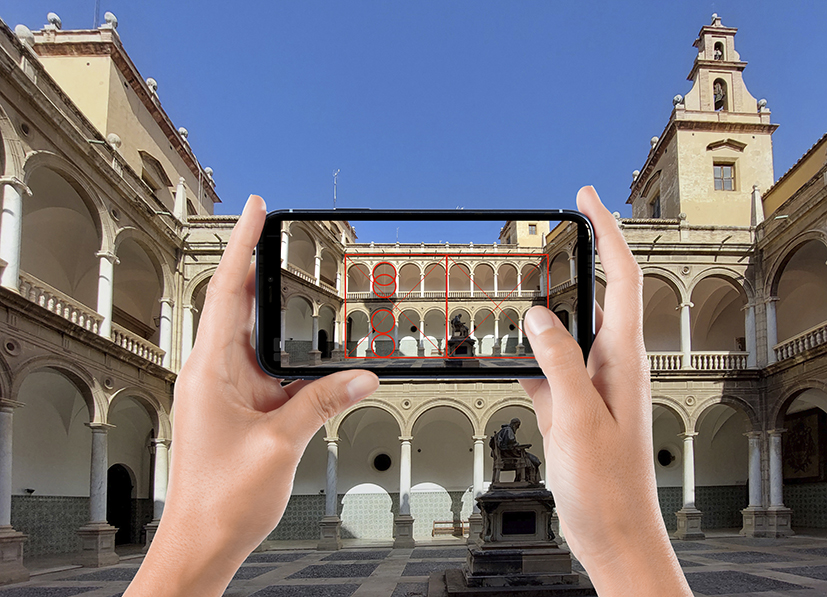 Augmented Reality for Historic City Centres: An interactive geometric analysis
Abstract
Historic centres bring together the numerous values of architectural history, forming a specific context that can be considered an "educational city" in which situated learning can be enhanced. They offer the possibility of providing visitors with tours and points of interest related to heritage. Among the various approaches to the study of historic architecture, one focuses on its forms and dimensions, analyzing proportions and geometric layouts, which can help us to understand the criteria that guided the project phases and construction process. Additionally, the analysis of forms is applicable to observing existing architecture and its graphic representation. With the aim of promoting this type of research, this investigation explores the possibilities of Augmented Reality (AR) as a technology for visualization and graphic interaction that introduces innovative developments in the field of Cultural Heritage, with the common thread of geometric layouts.
DOI: https://doi.org/10.20365/disegnarecon.30.2023.23
Keywords
Augmented reality (AR); Cultural Heritage; Geometric analysis; Situated learning; Smart cities
Refbacks
There are currently no refbacks.
Copyright (c) 2023 Mónica Val Fiel, Alba Soler-Estrela
DISEGNARECON
ISSN 1828 5961
Registration at L'Aquila Law Court no 3/15 on 29th June, 2015.
Indexed in SCOPUS. Diamond Open Access. All papers are subjected to double blind peer review system by qualified reviewers.
Journal founded by Roberto Mingucci