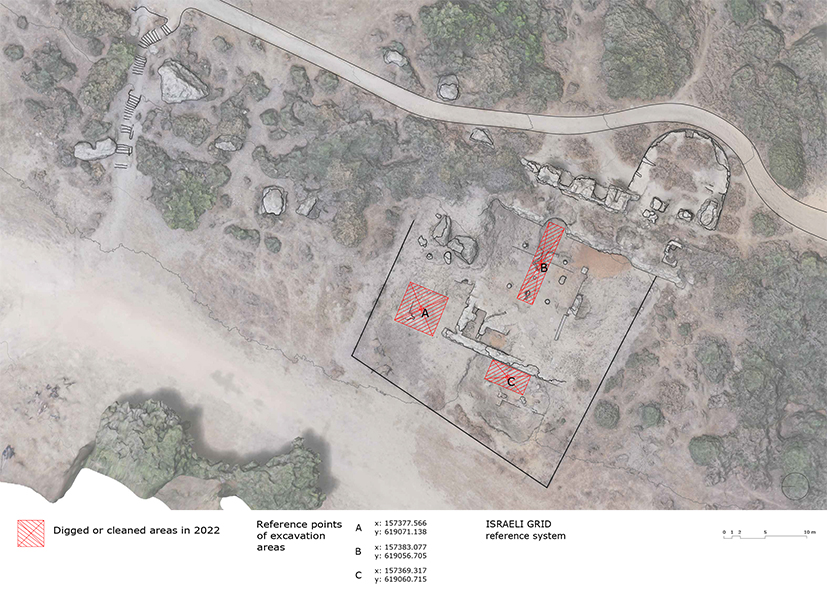 Virtual Reversibility of the Archaeological Excavation: Santa Maria in Viridis in the Old Ashkelon
Abstract
In the context of the interdisciplinary nature of research, which is increasingly characterised by specialised expertise, applying advanced technologies in various ways, the interaction between architecture and the discipline of archaeology finds a broad and fertile field of experimentation.
Is this the case with the Italian mission (MAECI) to Ashkelon, a city set along the south coast of the nowadays Israel, which sees a pull of architects from the University of Florence, from the discipline of drawing and surveying, but not only, and Israeli archaeologists involved in the study of the ancient site and, in particular, of Santa Maria in Viridis.
In general, archaeological excavation involves irreversible actions: while striving to document as best as possible each 'layer' detected by the sensitivity of the operator, it proceeds by successive elisions. This action, not allowing the repeatability of the research and analysis act, defines archaeology as a discipline and not an exact science. The crucial issue for architects who have developed drawing into science is the most objective approach for studying an architectural artefact and the opportunity to make it shareable and analysable at different scales and with several tools. The attempt made is to turn the irreversible activities of the excavation virtually reversible, taking advantage of new technologies and implementing methodological protocols for integrated surveying project in its daily progression and data representation in plans, section, and 3d model that describes the continuity of the surface in its morphology and chromatic representation.
DOI: https://doi.org/10.20365/disegnarecon.30.2023.7
Keywords
Ashkelon; archaeological excavation; archeological architecture; survey; 3D modelling
Refbacks
There are currently no refbacks.
Copyright (c) 2023 Cecilia Luschi, Novella Lecci
DISEGNARECON
ISSN 1828 5961
Registration at L'Aquila Law Court no 3/15 on 29th June, 2015.
Indexed in SCOPUS. Diamond Open Access. All papers are subjected to double blind peer review system by qualified reviewers.
Journal founded by Roberto Mingucci