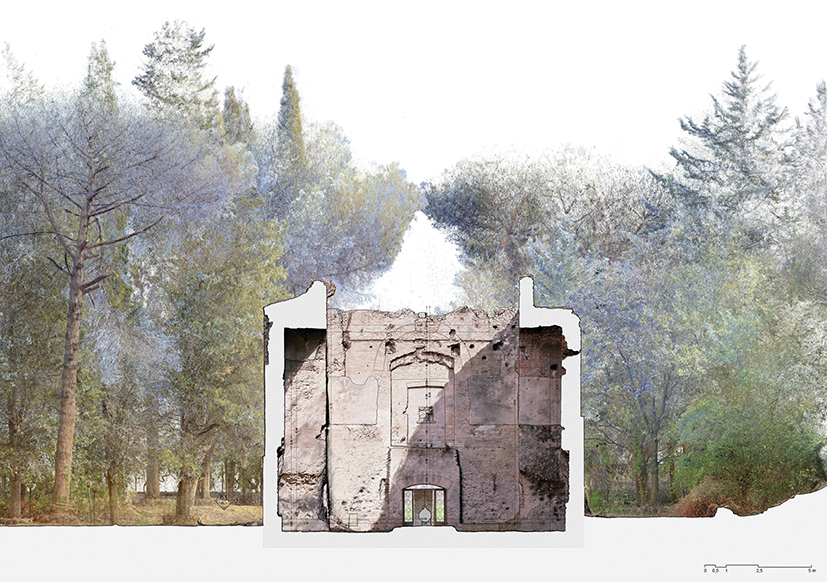 Integrated 3D Methodologies for the Survey of Archaeological Heritage
Abstract
The research deals with the topic of archaeological surveys through the use of laser scanners and drones and the integration of appropriate data processing methodologies, aimed at promoting processes of documentation, knowledge, restoration and enhancement of the archaeological heritage.
The object of the investigation is the Mausoleum of Sant'Urbano at the 4th mile of the Via Appia Antica, dating back to the 4th century AD, annexed to the Appia Antica Archaeological Park in 2021. Prior to 2021 it was privately owned and had undergone disfigurements and alterations of the original masonry.
The research presented derives from a scientific collaboration agreement between the Appia Antica Archaeological Park, the Department of Architecture at Roma Tre University, the Department of Humanities, Philosophical Studies, and History of Art at Tor Vergata University, aimed at study, survey and monumental analysis of the mausoleum.
The presented research resulted in the definition of a survey methodology of the archaeological heritage in which the data acquisitions from the aerial photogrammetric method and from the instrumental method are integrated aimed at the documentation, knowledge and dimensional and morphological restitution of an asset of significant historical and identity interest. The first results have made it possible to obtain a graphic restitution, numerical models or orthophotos on the basis of which the archaeological and historical multidisciplinary studies, the restoration and conservation interventions and the enhancement and use strategies by the Appia Antica Archaeological Park will be conducted.
DOI: https://doi.org/10.20365/disegnarecon.30.2023.4
Keywords
UAV; SAPR; laser scanner; survey; archaeological heritage
Refbacks
There are currently no refbacks.
Copyright (c) 2023 Maria Grazia Cianci, Stefano Botta, Daniele Calisi, Sara Colaceci
DISEGNARECON
ISSN 1828 5961
Registration at L'Aquila Law Court no 3/15 on 29th June, 2015.
Indexed in SCOPUS. Diamond Open Access. All papers are subjected to double blind peer review system by qualified reviewers.
Journal founded by Roberto Mingucci