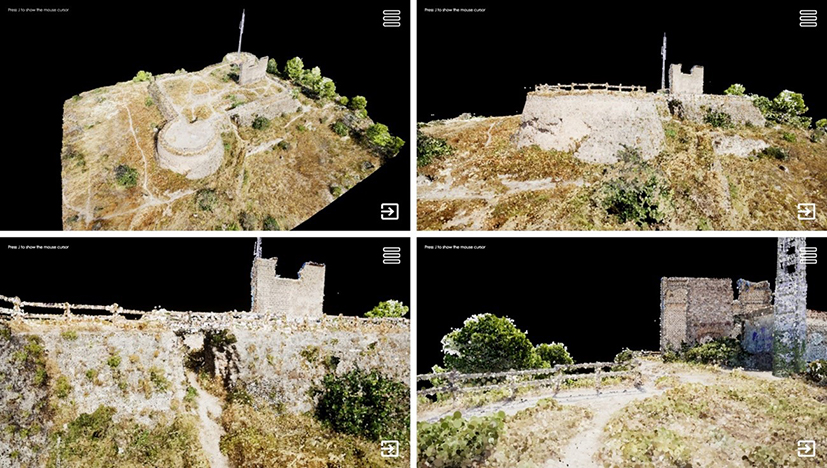 Universal Point Cloud viewer based on Unreal Engine
Abstract
Point clouds are an essential tool for documenting archaeological and architectural heritage, since they are the initial product that can be obtained from a laser scanner or photogrammetry survey. Despite being a very basic and discretized source of information containing only coloured points, they can be used as a first approach to the surveyed model through a virtual visualization or interactive tour.
The management and visualization of point clouds is not an easy task, since it involves the representation of millions of points and installing specific viewers is mandatory. These special viewers are developed by each laser scanner manufacturer to visualize its own point cloud file format. Handling with them can result unfriendly and non-intuitive for a non-specialized public. Therefore, the main objective of this work is to develop a working methodology based on Unreal Engine, a video game development environment, to create self-executing visualization modules that can be shared with any user. These modules will allow simple and fluid navigation of point clouds without the need of installing any additional software or having specific knowledge.
These self-executing modules will allow any kind of viewer, specialised or not, to visualize the point cloud in a first-person way or from a bird's eye view. The exposed methodology has been tested using a survey of the Oliva Castle in Valencia (Spain), which is classified as a cultural interest asset. In order to illustrate the results of this research, some images of the visualization environment will be shown and the download link of the display module corresponding to the Oliva Castle will be provided.
DOI: https://doi.org/10.20365/disegnarecon.30.2023.13
Keywords
Point Cloud; Unreal; Viewer
Refbacks
There are currently no refbacks.
Copyright (c) 2023 Daniel Martín-Fuentes, Pedro Manuel Cabezos-Bernal
DISEGNARECON
ISSN 1828 5961
Registration at L'Aquila Law Court no 3/15 on 29th June, 2015.
Indexed in SCOPUS. Diamond Open Access. All papers are subjected to double blind peer review system by qualified reviewers.
Journal founded by Roberto Mingucci