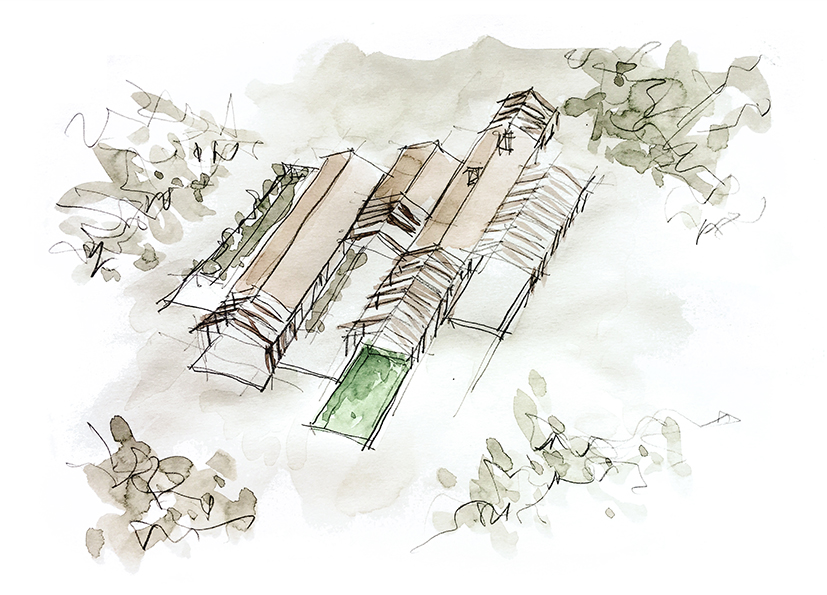 disegnare con... RAMÓN ESTEVE
Abstract
Ramón Esteve (Ontinyent, 1964) is architect for the Superior Technical School of Architecture of Madrid and PhD in Architecture for the Polytechnic University of Valencia.
Nowadays he's considered among the greatest architects in Spain. He worked in the architecture field as far as in the interior and industrial design one. His career is well-known, having developed several architectural projects, in the housing as well as in cultural and healthcare facilities or space rehabilitations, receiving important awards like the European Hotel Design Awards in 2011 and the International prize CEMEX Building Awards 2018 for the Refugio en la Viña.
He also stands out for his work as a designer covering interior and product design projects, being also in this case recognized with international awards like the Red Dot Award in 2015 and 2020, and Wallpaper Design Awards in 2023. He's known for the design of the exterior furniture in the Na Xemena collection, conceived in the starting phase of the architectural planning of the homonym house.
He currently leads a studio founded by himself in 1991 in the Carmen neighbourhood of Valencia. There, with the helping of a 26 professionals team, combines residential architecture commissions or public architecture and facilities (House of Monasteries of Puzol, La Finca in Madrid, Oslo Houde in Valencia, Bombas Gens Art Centre, etc.) with interior and industrial design projects for major brands: Vondom, Talenti, Vibia, Colonial, Porcelanosa, etc.
He paginates his studio work with teaching, having taught as professor of Projects in the Superior Technical School of Architecture of Valencia and in the Interior Design of Commercial and Housing Spaces module in the Master's Degree of Interior Design in the CEU Cardenal Herrera University.
Ramón Esteve founded the studio with the conviction that the architecture is a global discipline, as evident in all of his projects. In all his works it's quite clear his concern for the relationship between architecture and furniture, and its importance as a tool for the formalization of the architectural interior space.
Ramón Esteve states that through his studio work "We have been forming a team of professionals connected by the pursuing for a common goal that's generating creative responses in our environment by creating unique places, objects and brands. Today, the studio is a place where architects, designers and creatives work together developing projects with character."
We want to deepen this dual role of Ramón Esteve, as architect and designer. We talked with him about the relationship between his works and the drawing and graphical expression.
DOI: https://doi.org/10.20365/disegnarecon.30.2023.dw
Refbacks
There are currently no refbacks.
Copyright (c) 2023 Marina Sender Contell
DISEGNARECON
ISSN 1828 5961
Registration at L'Aquila Law Court no 3/15 on 29th June, 2015.
Indexed in SCOPUS. Diamond Open Access. All papers are subjected to double blind peer review system by qualified reviewers.
Journal founded by Roberto Mingucci