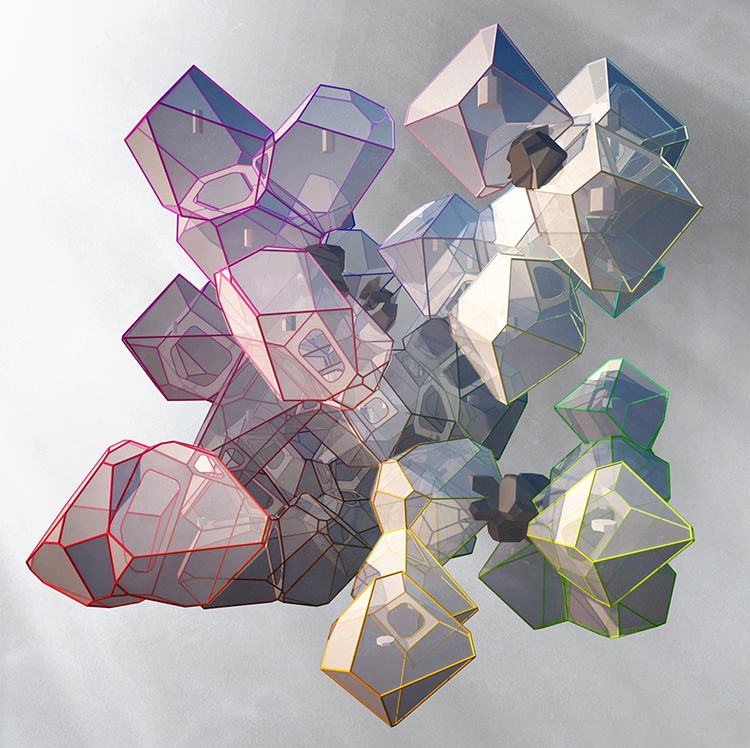 Parametric Procedures to Create Multi-dimensional Virtual Museums
Abstract
 The word museum has a wider use in virtual museums. Since these museums are generated within a virtual space, their characteristics are completely different from real museums. For this reason, in light of the possibilities offered by such a space, the virtual museum is imagined as a multi-dimensional place that, while existing in a dimension that is imperceptible to people, is represented in a continuously changing three-dimensional space. The digital technologies used to control the spaces in a parametric environment offer notable possibilities in generating dynamic, reconfigurable "buildings". If the reorganization is controlled by the user, it is possible to create a different museum for each visitor.
Keywords
generative museum, parametric modeling, virtual space, data visualization, data spatialization
References
Antinucci F. (1997). Beni artistici e nuove tecnologie, in P. Galluzzi, & P. A. Valentino, I formati della memoria. Beni culturali e nuove tecnologie alle soglie del terzo millennio (pp. 120-131). Firenze, Italia: Giunti.
Antinucci F. (2007). Musei virtuali. Come non fare innovazione tecnologica. Bari: Laterza.
Antinucci F. (2010). Comunicare nel museo. Bari: Laterza.
Arcidiacono G. (2009), Spazio, iperspazio, frattali. Roma: Di Renzo Editore.
Aurenhammer F., Klein R. & Der-Tsai Lee (2013). Voronoi Diagrams and Delaunay Triangulations. World Scientific.
Biocca F., & Levy M.R. (2010). Communication in the Age of Virtual Reality. United States, New York: Routledge.
Fortune S. (1986). A sweepline algorithm for Voronoi diagrams. In: Proceedings of the second annual symposium on Computational geometry (pp.313–322). United States, New: Yorktown Heights
Irace F., Ciagà G. L., Lupo E., & Trocchianesi R. (2014). Design & Cultural Heritage. Milano: Mondadori Electa.
Ippoliti E., & Meschini A. (2011), Tecnologie per la comunicazione del patrimonio culturale. In Disegnare con (vol. 4 n. 8).
Levy P. (2008). Il virtuale. Milano: Cortina Raffaello.
Maldonado T. (1992). Reale e virtuale. Milano: Feltrinelli.
Manovich L. (2008). Il linguaggio dei nuovi media. Milano: Olivares.
Mc Luhan M. (2011). Capire i media. Gli strumenti del comunicare. Milano: Il Saggiatore tascabili.
Migliari R. (2003). Geometria dei Modelli. Rappresentazione grafica e informatica per l'architettura e per il design. Roma: Kappa.
Migliari R. (2008). Prospettiva dinamica interattiva. La tecnologia dei videogiochi per l'esplorazione dei modelli 3D di Architettura. Bologna: Edizioni Kappa.
Puglisi L.P. (1998). Hyperarchitettura. Spazi nell'età dell'elettronica. Torino: Testo & Immagine.
Schumacher P. (2009). Parametricism: a new global style for architecture and urban design. In Leach N. AD Digital Cities, Architectural Design (vol. 79, n. 4).
Tedeschi A. (2010). Architettura parametrica, introduzione a Grasshopper. Napoli: Le Penseur.
Valenti G.M. (2006), HySpace: 0.2. In Lo spazio digitale dell'architettura italiana (pp. 222-225). Roma: Kappa.
Valenti G.M. (2007). HySpace: spazio virtuale parametrico per la fruizione interattiva di modelli digitali. In Sistemi Informativi per l'architettura (pp. 600-605). Firenze: Alinea.
Valenti G.M. (2004). Il modello integrato. In R. Migliari, Disegno come Modello (pp. 59-62). Roma: Kappa.
Refbacks
There are currently no refbacks.
Copyright (c) 2017
DISEGNARECON
ISSN 1828 5961
Registration at L'Aquila Law Court no 3/15 on 29th June, 2015.
Indexed in SCOPUS. Diamond Open Access. All papers are subjected to double blind peer review system by qualified reviewers.
Journal founded by Roberto Mingucci