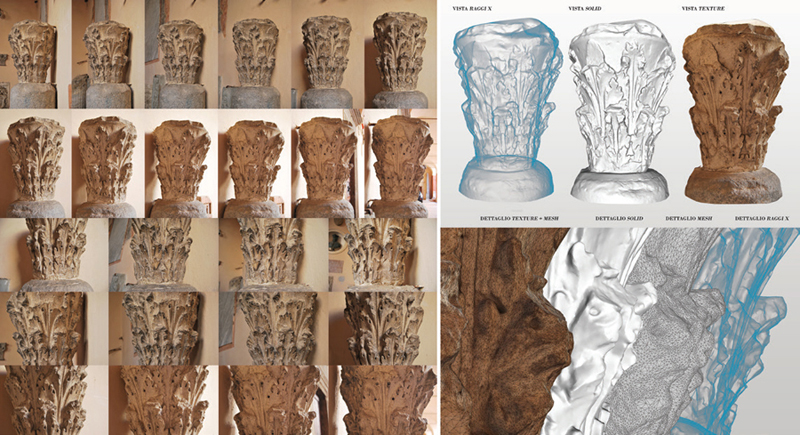 LINE AND POINTS. Critical analysis of evolution of archaeological survey in forty years of experiences in Umbria.
Abstract
 The research aims to highlight peculiarities, values, reliability of archaeological survey in its transition from analogue to digital. More in detail, the proposal is based on the comparison between the traditional drawing approach and the technique of photomodelling, in order to show their mutual potentialities and speculating also possible interactions. From one point of view, the reference is the Roberto de Rubertis' thirty-year lesson, demonstrated by 330 tables of archaeological survey, which represent the cultural assets of Umbria drawn between 1970 and 2000, paradigmatic examples of the centrality of the graphic result; from the other side, it is the modelling of cultural assets obtained from photographs during almost a decade of didactic experiences, from witch is possible to analyze the reliability and logics proposed by the models.
Keywords
representation, traditional drawing technique, photomodelling
Refbacks
There are currently no refbacks.
Copyright (c) 2018 Fabio Bianconi, Marco Filippucci, Sofia Catalucci
DISEGNARECON
ISSN 1828 5961
Registration at L'Aquila Law Court no 3/15 on 29th June, 2015.
Indexed in SCOPUS. Diamond Open Access. All papers are subjected to double blind peer review system by qualified reviewers.
Journal founded by Roberto Mingucci