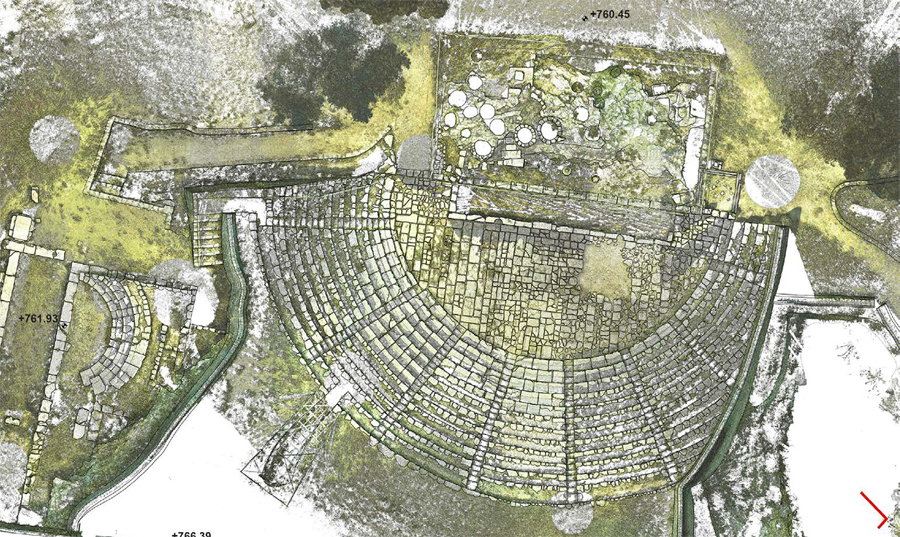 Integrated Survey Techniques for Archaeological Frameworks and Context Documentation: Methodological Notes for a Multiscale Approach
Abstract
 The intent of our research is to develop an efficient methodology in order to avoid the current dichotomy between the detailed documentation and the large scale one and to offer, instead, a geographic framework of architectural and archaeological drawings. This should trigger new questions about the investigated archaeological evidence, well defined in time and space from ancient times to the present days. 
Being able to measure different and contextual universes, starting from a single wall or the entire architectural structure and eventually even with large areas and landscapes, and putting them together, as a system, in space and time, can be the biggest contribution, from a multidisciplinary research staff, to understand the space we are living in. 
By way of an example, we will illustrate some recent types of research activities
Keywords
Archaeology, Landscape, Integrated Survey, 3d Modelling, GIS
Refbacks
There are currently no refbacks.
Copyright (c) 2018 Mariangela Liuzzo, Emanuele Brienza, Sebastiano Giuliano
DISEGNARECON
ISSN 1828 5961
Registration at L'Aquila Law Court no 3/15 on 29th June, 2015.
Indexed in SCOPUS. Diamond Open Access. All papers are subjected to double blind peer review system by qualified reviewers.
Journal founded by Roberto Mingucci