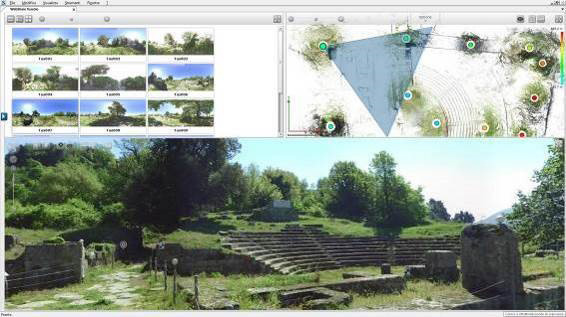 A multidisciplinary approach to digital archaeology
Abstract
The aim of the paper is to investigate the potentiality offered by a multidisciplinary methodology in order to create a simply usable digital database, which is always available and scientifically efficient that can be used for different purposes related to the cultural heritage (scientific research, maintenance work, restoration, cultural valorisation, tourism promotion). The database is made up of info-graphic models obtained by three-dimensional surveys which are metrically and chromatically reliable. Furthermore, they are the representation of a virtual reality 'augmented' of historical, iconographic-documentary and archival information related to the heritage. The case of study on which this methodological approach has been experimented is the archaeological area of Tuscolo, on the Alban Hills in the south of Rome.
Keywords
augmented reality; cultural heritage; 3d modeling; archaeological survey; Universal Design
Refbacks
There are currently no refbacks.
Copyright (c) 2018 Rodolfo Maria Strollo, Saverio D'Auria, Fabrizio De Silla
DISEGNARECON
ISSN 1828 5961
Registration at L'Aquila Law Court no 3/15 on 29th June, 2015.
Indexed in SCOPUS. Diamond Open Access. All papers are subjected to double blind peer review system by qualified reviewers.
Journal founded by Roberto Mingucci