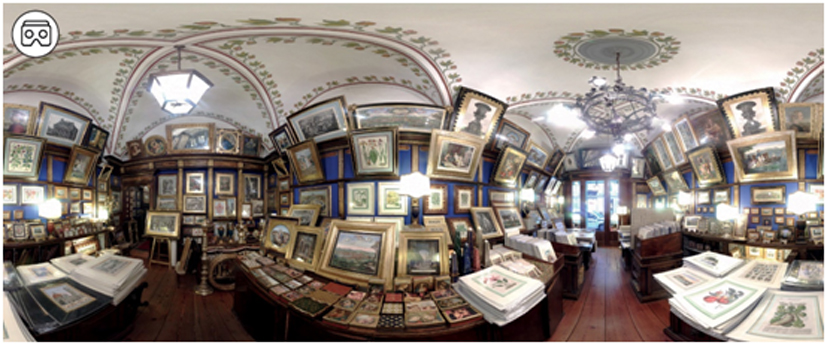 Virtual models for the valorisation and promotion of the business heritage in the historic centre of Florence
Abstract
The project concerns the documentation of Florentine historical shops and commercial activities carried out through a census and a survey aimed at developing tools for the promotion, enhancement and dissemination of knowledge on the theme. These shops, connected with the history and the identity of the city, are in danger of disappearing due to the changes occurred with the liberalization of the control of commercial licenses and the development of competitive modern activities, heavily conditioned from mass tourism flows. The work, which referred to a previous research carried out by the University of Florence at the end of the eighties, has foreseen a preventive and fundamental phase of data sheet census of those activities, recognized as identities of the economy and the tradition of the city, aimed at defining the parameters for the protection. The census was accompanied by the acquisition of photographs, videos and digital surveying campaigns and it is aimed at understand, manage and displaying the image of business activities, manufacturing processes and the relationship between the activities, the urban front and their influence on the image of the city. Using different types of content the intent of the project is to develop a platform that is configured as a "widespread museum", in order to provide the user with knowledge, accessibility and use of this heritage. The aim is to develop thematic itineraries of cultural tourism, emphasizing the surplus value linked to the "intangible good" that craftsmanship, local tradition and their social function reflect on the historical center of Florence.
Keywords
digital survey; business heritage; intangible heritage; virtual tour; historic town centres
Refbacks
There are currently no refbacks.
Copyright (c) 2018 Stefano Bertocci, Federico Cioli, Eugenia Bordini
DISEGNARECON
ISSN 1828 5961
Registration at L'Aquila Law Court no 3/15 on 29th June, 2015.
Indexed in SCOPUS. Diamond Open Access. All papers are subjected to double blind peer review system by qualified reviewers.
Journal founded by Roberto Mingucci