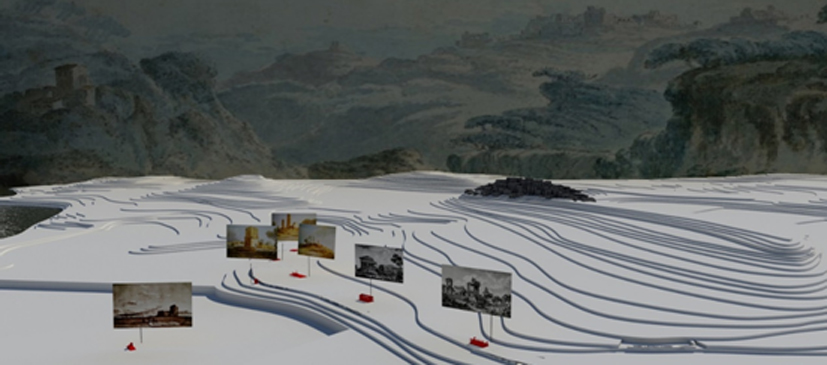 Graphic readings and digital configurations: Akragas, Girgenti and Agrigento
Abstract
The study deals with a graphic analysis of the city of Agrigento through the identification of the territorial, urban and architectural peculiarities that have designed its evolution. Starting from the landscape representations realized since the sixteenth century, the views from the sea by Spannocchi, the glances on the apric territory by Pancrazi, the Hellenic ruins inside the medieval Girgenti by Martorana and the Grand Tour travelers' productions, the urban transformations of Agrigento are reconstructed starting from the points of view adopted by the draftsmen. The aim is to provide a description through images of the multiple points of view with respect to which the territory has been perceived and to tell the Akragas classicism, by the integration between the digital model and the iconographic sources. The graphic analysis carried out on the multiplicity of the identified territorial and urban elements provides a series of coordinates through which the observer can frame and order the urban experience. The images produced make the historical-informative apparatus readable within the digital dimension as if it was an instrument of investigation supported by technological tools. The digital model and the historical iconography intertwine in an "elsewhere" that builds a new narration of facts. The ways of representation offered by the digital tool upgrade the possibilities of visualization, providing simultaneous points of view that allow the elaboration of unpublished images in which the territorial and urban elements convey the graphic elaboration and the cognitive approach, returning information cataloged with a greater wealth of implications and meanings.
Keywords
Drawing; digital modeling; Agrigento; Grand Tour; iconography
Refbacks
There are currently no refbacks.
Copyright (c) 2018 Starlight Vattano
DISEGNARECON
ISSN 1828 5961
Registration at L'Aquila Law Court no 3/15 on 29th June, 2015.
Indexed in SCOPUS. Diamond Open Access. All papers are subjected to double blind peer review system by qualified reviewers.
Journal founded by Roberto Mingucci