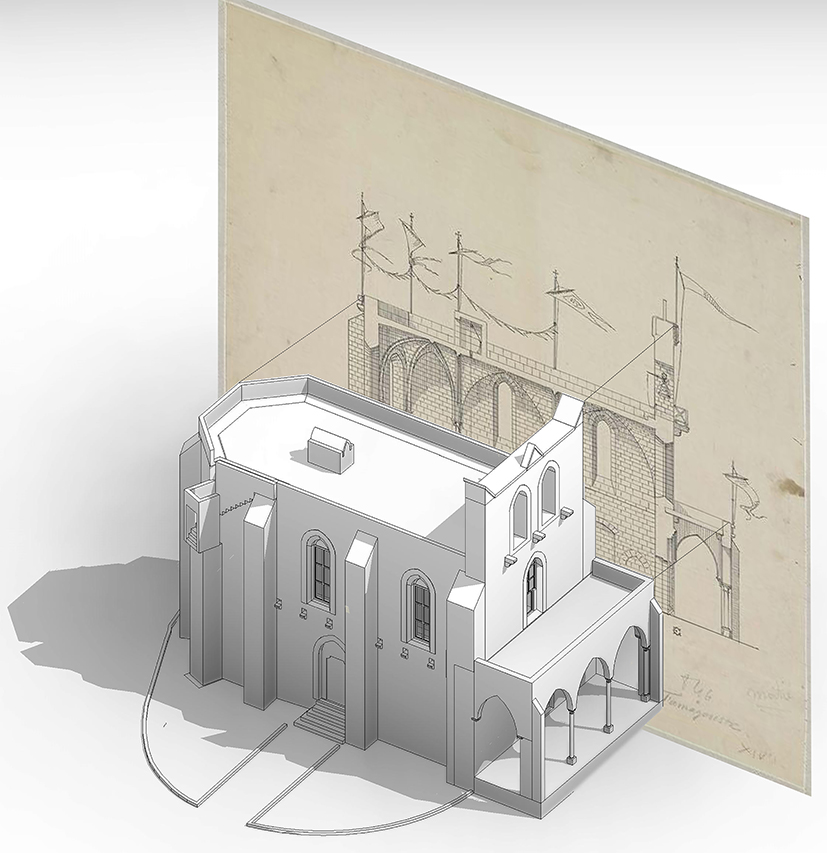 Heritage Visualisation and Potential Speculative Reconstructions in Digital Space: The Medieval Church of St. Anne in Famagusta, Cyprus
Abstract
This article is concerned with the 14th century church of St. Anne's in the historic walled city of Famagusta, Cyprus, as a site for transdisciplinary investigation embedded in, interrogated by, and disseminated via, digital space. The principal tool to create the foundational model and database of this historic structure was HBIM (Historic Building Information Modelling), beyond which further experiments were conducted in Padua and Singapore into the scholarly and pedagogical potential of VR, AR, and curated 4D interactive historic spaces. Such non-invasive systems of analysis are most welcome in a city where the legalities of conducting work 'in the field' are complicated by political and economic considerations.
Keywords
Famagusta, HBIM, digital modelling, cultural heritage, conservation
Refbacks
There are currently no refbacks.
Copyright (c) 2018 Michael Walsh, Rachele A. Bernardello
DISEGNARECON
ISSN 1828 5961
Registration at L'Aquila Law Court no 3/15 on 29th June, 2015.
Indexed in SCOPUS. Diamond Open Access. All papers are subjected to double blind peer review system by qualified reviewers.
Journal founded by Roberto Mingucci