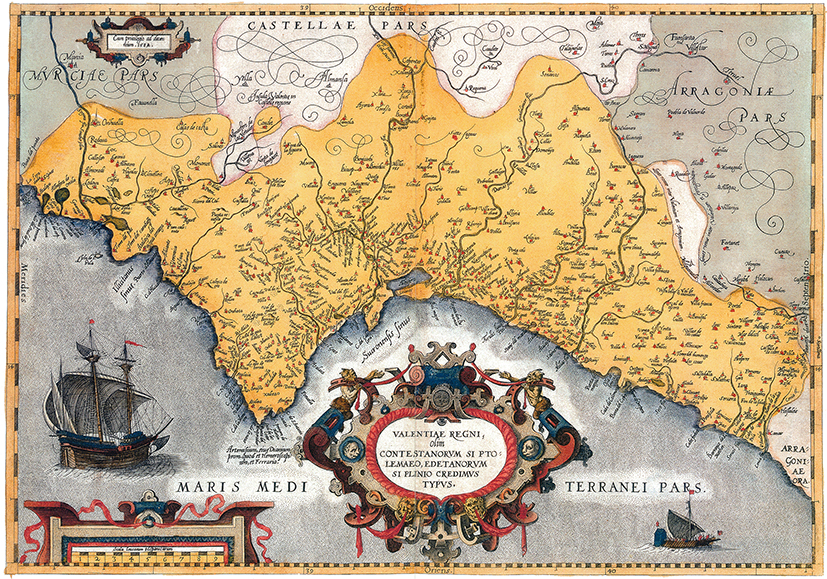 Interpretation of the Kingdom of Valencia's coastal defence system from the 16th to 18th centuries through historical cartography
Abstract
The defence project of the coast of the Kingdom of Valencia was consolidated during the 16th century. The project, designed by Antonelli, envisaged a total of 53 towers. At this time, the new cartographic discoveries and scientific breakthroughs favored the production of maps. In 1584, Abraham Ortelius published the first map of the Kingdom of Valencia, which included some of the watchtowers cited by Antonelli. During the 16th to 18th centuries, watchtowers were also included in other Spanish authors' maps, adding the toponym and graphically describing their evolution and presence. On a smaller scale, they also appear in plans destined for civil works, in which they acquire greater representation. Throughout the research project TOrres de VIgia y defensa del litoral VAlenciano, TOVIVA (Ref: HAR2013-41859-P), sponsored by the Ministry of Economy and Competitiveness of the Government of Spain, these towers were documented, the main drawback being their material identification. The fact that there does not exist a unique tower model, together with factors such as subsequent interventions that have altered their status; the lack of the material remains, due to not being finally executed or because they were demolished or absorbed by the advance of the coastline; and the toponymical changes that have been accumulating throughout history, are just some of the factors that have hampered its characterization. In this manuscript, we review the most relevant historical cartography of the Modern Age through the representation of the Valencian watchtowers, emphasizing its graphics and formal and spatial reliability.
Keywords
Watch tower; Antonelli; Kingdom of Valencia; TOVIVA; Historical cartography
Refbacks
There are currently no refbacks.
Copyright (c) 2019 Pablo Rodriguez-Navarro; Teresa Gil-Piqueras
DISEGNARECON
ISSN 1828 5961
Registration at L'Aquila Law Court no 3/15 on 29th June, 2015.
Indexed in SCOPUS. Diamond Open Access. All papers are subjected to double blind peer review system by qualified reviewers.
Journal founded by Roberto Mingucci