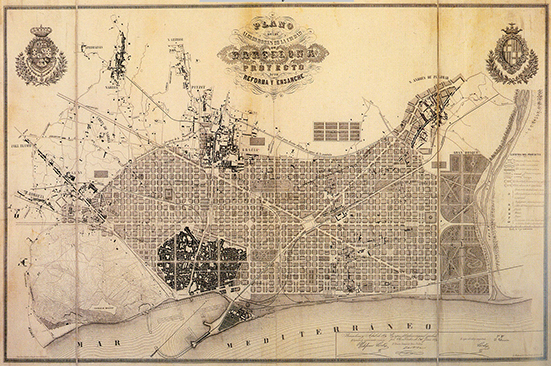 Mapping permanence, change, data or the intangible. Urban and territorial graphic narratives in the digital era
Abstract
Graphic representation of the city and the territory has traditionally been connected to the idea of permanence. Not surprisingly, architecture -and by extension the city- has been conceived as a stable embodiment of stasis (Lynn 1999). The physical limits of its materiality, conceived and built to endure in ti me and to shelter humanity against the changing inclemency of nature, have been graphically coded based on the projection of their geometry onto the plane, distinguishing between the built and the habitable space -a void that makes them useful- (Tse 376 BC). Temporality, on the other hand, impervious to the graphic dissection of reality unti l now, was not part of that codification. Neither data nor change –apart from physical limits, dimensions, building mass or singular buildings, to name the most common- have been a consubstantial part of these graphic narratives until the development of the contemporary mappings elaborated with G.I.S. tools (Rankin 2016). The initial hypothesis of this research sustains that contemporary representati on of the city is able to encode not only its physical permanence but also the events taking place within its limits or the informati on that exceeds the scope of the simply visual. This implies that both, the qualification of space (be it urban or not) or the understanding we may have of it, may be as significantly influenced by the built limits as they may be by the intangible that these embed. The aims of this research try to determine the validity of this hypothesis while comparing and analysing the graphic evoluti on of urban representation.
Keywords
Mapping; drawing; city; territory
Refbacks
There are currently no refbacks.
Copyright (c) 2019 Pablo Jeremías Juan Gutiérrez, Carlos Luis Marcos Alba
DISEGNARECON
ISSN 1828 5961
Registration at L'Aquila Law Court no 3/15 on 29th June, 2015.
Indexed in SCOPUS. Diamond Open Access. All papers are subjected to double blind peer review system by qualified reviewers.
Journal founded by Roberto Mingucci